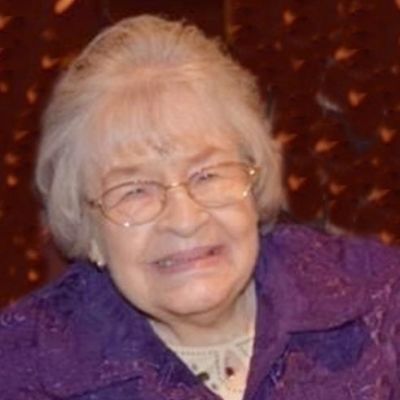 Jeanne
Sweete Spence
Pace
Help us celebrate Jeanne! Please share your stories and photos, and invite others who remember Jeanne.
Funeral services for Jeanne Sweete Spence Pace will be held at Rader Funeral Home in Longview, Saturday, November 26 at 2:00 p.m. Jeff Sims will officiate. Memorials may be made to a church or charity of choice.

Mrs. Pace died Sunday, November 20, 2022. She was born February 26, 1928, in Monroe LA, the only daughter of James Luther and Lillian Burke Spence. She attended Longview schools from 1934-1944, graduating with honors on D-Day, June 6, 1944. She attended Southwest Texas State College 1944-1946 and received a B.A. degree in English from Centenary College, June 2, 1947. She was a member of Alpha Xi Delta sorority. She taught fourth grade at Northcutt Heights School in Longview, 1947-1948. On February 2, 1948, she married Henry A. Pace, Jr. at First Christian Church. In May 1948, she began work for the Texas and Pacific Railroad. She served as secretary of Judson PTA, 1957-1959. She was a Cub Scout Den Mother and Blue Bird Leader. She served on the Board of the T&P Federal Credit Union, was a member of Brotherhood of Railway Clerks, and was a docent at the East Texas Oil Museum in Kilgore. For many years, she served as election clerk and election judge. She was President of Gregg County Republican Women, 1983-1984. She retired from T&P-MP-UP Railroad in 1986. Mrs. Pace was a member of Alpine Church of Christ.

Mrs. Pace was preceded in death by her parents, a half sister, Lillian White/Raimey, two sons, James Henry Pace and Richard William Pace, great grandson, Jaden Daniel Sims, and her husband of 55 years, Henry A. Pace, Jr.

She is survived by a daughter, Kathie Jeanne Sims, two sons and four daughters in law, John David and Gayla Pace, Robert Gordon and Sandra Pace, Teresa Pace, and Sheena Pace. She is also survived by ten grandchildren, Jeromey Daniel Sims, Jeffrey Scott and Kristina Sims, Brandi Michelle and Travis Reed, Alexandra Morgan Pace and Stuart Wright, Tony Sabo, Jamie Lynn and Clay Heichelheim, Justin Ryan Pace, Philip Bryan Pace and Ashley Liegman, Jason Aaron and Tami Pace, Kelli Michelle and Billy Dixon, twelve great-grandchildren, and two great-great grandchildren.
LINKS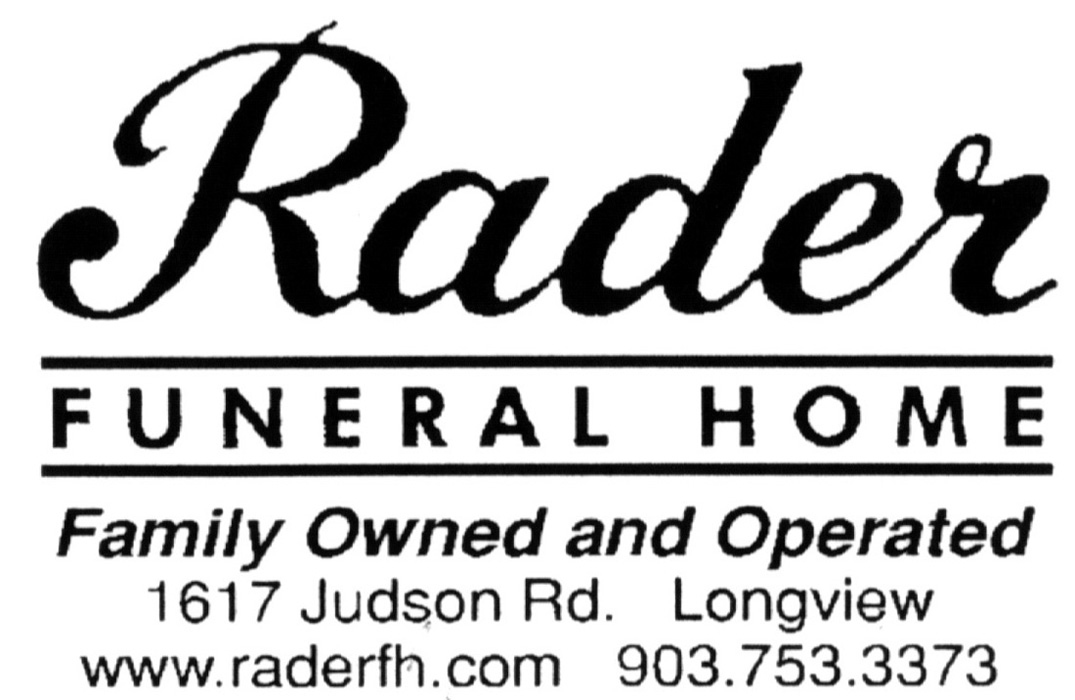 Rader Funeral Home -Longview
http://www.tombolls.com

Longview News-Journal- Memoriams
https://www.news-journal.com