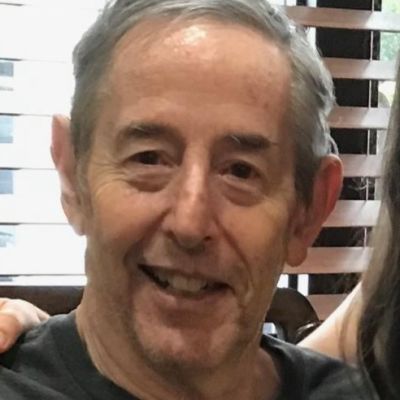 Jay
H.
Steinberg
What do you remember about Jay? Share your stories and photos here, and invite others to come share their memories.
Jay H. Steinberg, 75, a 60 year resident of Cheshire and Southington, passed away unexpectedly on September 4, 2021 at Tuscan Gardens of Venetia Bay in Venice, Florida.Jay was born on July 31, 1946 in Manhattan, the first child of Norman and Gladys (Adelson) Steinberg. He was raised in Scarsdale, New York before moving to Cheshire in 1961, graduating from Cheshire Academy in 1964, Quinnipiac College (B.S.) in 1969, and Southern Conn. State

College (M. Ed., 1973, Sixth Year Prof. Diploma in Advanced Studies, 1977). Jay was a teacher in the Meriden Public Schools. He worked as a reading teacher at John Barry, Israel Putnam and Casimir Pulaski Elementary Schools, devoting himself to teaching young students to read. He loved teaching from which he retired in 2001 after 32 years of service. Jay enjoyed a lifelong love of movies, which included managing his hometown Cheshire. Theatre at age 18. He also had a passion for gardening and meteorology. Jay was devoted to his family. He is survived by his brother and sister-in-law, David Steinberg and Katherine Moloney of Poughkeepsie, New York, sister and brother-in-law, Bernice and George Singleton, of Osprey, Florida, nephew, Jesse Steinberg (Sandy) of Richmond, Rhode Island, niece, Sarah Steinberg of Lake Worth Beach, Florida, cousins Warren Adelson (Jan) of Wellington, Florida, Jane Caby (Stephen) of Branson, Missouri, Andrew Schmidt (Carol) of Poughkeepsie, New York, and grandniece Sorrel Steinberg of Richmond, Rhode Island. He is also survived by many longtime, cherished friends. For all those lives that Jay touched with his generous, kind and loving spirit, he will be greatly missed and warmly remembered. A graveside service will be held on Friday, September 10th at 11:00 a.m. at Beth El Temple Cemetery, 51 Jackson St., Avon, Ct. 06001. Arrangements are under the direction of Weinstein Mortuary, Hartford, Ct. Memorial donations may be made to LiveWell, 1261 South Main St., Plantsville, Ct. 06479, (https://livewell.org) offering assistance to patients with Alzheimer's Disease and related dementia.
LINKS

The Southington Citizen
http://www.souhingtoncitizen.com