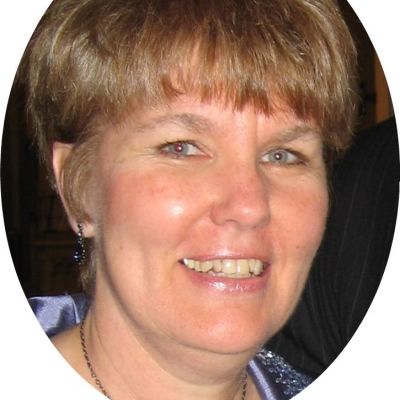 Janet
Elizabeth
Peto
What do you remember about Janet? Share your stories and photos here, and invite others to come share their memories.
It is with a deep sense of loss and with an appreciation for the extraordinary life she lived that we share the passing of Janet Peto, beloved wife, mother, grandmother, aunt, sister, cousin, friend, and teacher.

Janet was born in Dubuque, IA and grew up on the Mississippi River in Cassville with four siblings whom she cherished. She began piano at an early age when her parents tried to tease her older sibling into playing it by starting a younger sister. Her feet couldn't touch the ground from the piano bench but as soon as her eager fingers hit the keys she took off and piano became a trademark for her life. She showed an affinity for practice and "try, try again" that would be a hallmark for everything she did in life, whether it was learning and preparing a new subject in teaching, inspiring her children in their own endeavors, or creating the intricate children's quilts that she became known for later in life.

Janet graduated from Cassville High School as the salutatorian and obtained a teaching degree in type writing from UW Whitewater. She met the love of her life, Pete, while student teaching in Hartford, WI. After teaching for a few years in West Bend, WI she stayed home to raise their three children. She became an accomplice in her husband's numerous side businesses and inspired her children with her patience, calm, and unconditional love. She returned to teaching when their youngest entered kindergarten only to find that typewriters had become computers. With the same diligence and perseverance that she had applied to music and school throughout life, she self-taught her own transition from type writing to computing and was hired at Hartford High School. Her colleagues remember her fondly as diligent, prepared, and a trusted friend, and her students knew her as someone who encouraged them to be their very best. She obtained her Masters Degree in Education during this time as well, all the while raising her three children and supporting her husband and many friends with grace, love, and understanding.

After retirement her lifelong love of teaching led her to Kettle Moraine Technical College where she continued to teach adult students keyboarding and software technology part-time until 2020. During this time her boundless faith in her children inspired them to become a doctor, a lawyer, and an engineer while she evolved into an avid quilter and knitter. Her deft fingers lovingly knitted, crocheted, and quilted hundreds of blankets, hats, burp cloths, and other amazing creations that she gave freely to children at a hospital in Houston where her daughter worked, then to grandchildren as they arrived, and then to all of the children of her children's friends. She became Grandma Peto to a great many children in this way and her enjoyment of life and creative energy have given joy to many.

Janet is remembered by friends and family to have lived her life with limitless patience, love, and understanding. As a middle child she balanced high expectations for herself with great humility, and she is remembered for helping others to be their best selves even as she kept quietly to the background. Friends and family describe her as beautiful inside and out. Her mother and a beloved great uncle both described her as the "little engine that could," and her siblings remember her as resilient, loving and unassuming. Friends, colleagues, and students remember her as patient and prepared. Her children and husband knew her as their constant cheerleader, confidante, and inspiration, and her grandchildren knew her as constant energy. She has been called by God early in life after a sudden and courageous battle with cancer, and we love her for all that she gave to the world in the short time she was gifted to us.

She is dearly missed by her loving husband, Peter Peto. Children: Heather Peto [Jay Wilson], Jason Peto [Misty Peto], Christin St. Pierre. Grandchildren: Anika Peto, Lazlo Peto, Eli Wilson, Baby Wilson. Siblings: Sharon Wimer (Arch Wimer), Barbara Lenz (late Greg Lenz), Pat Dietrich (Martha Dietrich), Mike Dietrich (Jeanie Dietrich). Nieces/Nephews: Rachel Wimer, Lesley Voigt, Noelle Wimer, Elizabeth Wiest, Josh Lenz, Michaela Dietrich, Taylor Dietrich, Chandra Dietrich, Jyotika Dietrich, Jordan Dietrich, Daryl Dietrich, M Dietrich, Lauren Haasch, Ryan Haasch, Natalie Voigt, Paige, Voigt, Makenzie Wiest. Aunts/Uncles: Elsie McDowell, Barry and Ruby Shaw, and many loving friends and adopted grandchildren. She is preceded in her passing by her parents Robert E. Dietrich and Beulah Maude (McDowell) Dietrich.

A celebration of life will be held May 1st at Sacred Heart Church, 950 Washington St., Horicon, WI, with visitation at 9 am -11am. Mass of Resurrection at 11 am. The Visitation and Service will follow Covid -19 guidelines of masks and social distance. Services will be re-broadcast afterward, via Internet for loved ones who are unable to attend in person, at the link below after 3 P.M. central time

Flowers may be sent to Sacred Heart Church at the address above. Donations to the Memorial Fund for Janet Peto may be sent to the family at N5575 Cty. Rd. D, Helenville, WI 53137.

The Berndt Ledesma Funeral Home-Juneau is serving the family.
LINKS
West Bend Daily News
http://www.gmtoday.com