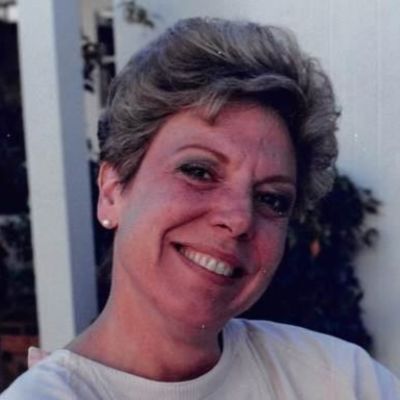 Jane
S.
Suddreath Kirk
Join us in celebrating Jane—please share your stories and photos, and help spread the word about this page!
Jane S. Kirk, call center manager and corporate officer, died April 3, 2020 from lymphoma cancer at her Catonsville, MD home. She was 75.

Born in Charleston, WV to Kirk Suddreath and Frances Holstein Suddreath, her family moved to Houston, TX when she was 3. She received her BA degree in English and Business from the University of Houston.

Upon moving to California in the late 1970s, Jane began her career in the banking, financial, and technology industries, specializing in national and international call center management. She served with multiple companies over the next twenty years, including Wells Fargo (Assistant Vice President), Bank of America (Vice President), Visa, Paymentech, and Gateway.

In the late 1990s, Jane moved to New York City to serve as Senior Vice President at the advertising corporation, WCJ/Impiric. After 9/11, she returned to Baltimore and began working for Praxis Engineering Technologies Inc. as an office manager. She retired from there in the early 2000s.

Jane traveled extensively in the U.S. and internationally for work and pleasure, enjoying the different cultures and architecture styles. She was also part of the Altar Guild at St. Thomas Episcopal Church in Owings Mills and volunteered at several Habitat for Humanity projects in Baltimore and Connecticut.

In her spare time, Jane was an avid baseball and football fan who loved taking care of her Abyssinian cats and adding to her extensive Disney Mickey collection - AKA her Happy "Stuff." Above all, she loved her family and friends and will be remembered as always smiling, supportive, and generous with her time and resources.

She is survived by her loving husband, Jay Hoffman, and sister, Portia Sweet of Houston, TX. She was preceded in death by her brother, Rick Suddreath of Katy, TX.

A memorial service will be held at later date. Please check stallingsfh.com for updates.

In lieu of flowers, memorial contributions may be made to the Houston Zoo, 1513 Cambridge Street, Houston, TX 77030 or the Leukemia and Lymphoma Society, PO Box 98018, Washington, DC 20090-8018.
LINKS
Stallings Funeral Home
http://www.stallingsfh.com

The Star Democrat
http://www.stardem.com