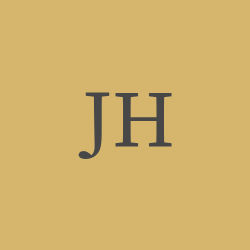 Jane
Harriger
How do you know Jane? Please share your stories and photos, and help spread the word about this page!
Myrtle Jane Knisely Harriger, born in Brookville, PA, passed away quietly on January 4, 2021, at the age of 93. She was preceded in death by her parents, Harvey and Naomi Geist Kniseley; sisters, Louise (Joe) Miller, Carolyn (Bill) VanLeer, and Else (Bill) Wolfe; and husband, Harold "Skip" Harriger. She is survived by her daughter Cindy (Ronald) Pruitt; grandchildren, Emily (Eddie) Nemec, William Pruitt, and Rebecca (Jeffrey) Farver; great-grandchildren, Jarred Bobo, Hannah Bobo, E J Nemec, and Eliza Nemec; and many nieces, nephews, and friends.

Our Sovereign Citizen, Jane, was almost 94 years old, independent to the end, and never afraid to let you know her position on a subject. You could always tell you were going to hear Jane's take on a topic when the words "Well Sh*t" were spoken. She was sometimes known to partake in a robust Mountain Dew that added color to your cheeks, also known as an adult beverage. Raised a true coal miner's daughter, she was never afraid of a little work, and she expected everyone to rise before dawn and carry their load. Don't be caught doing any less work than her. She always had an eye and ear on her surroundings; you had to be ever ready to change your direction at a moment's notice. Learning to barter was also necessary, and it came naturally to all the Kniseley girls. Jane left home at the end of WW2 to better herself. She got a job with a small airline of crop dusters that later became Delta Airlines. She worked for Delta in Saint Louis, New Orleans, Miami, and Atlanta and was one of the first female radio operators at Delta. Jane met her first husband, David Taylor, who worked for Eastern Airlines, and soon after they were married, they had their daughter, Cindy. They later parted ways, and Jane married Ernest Head. He loved antique cars, so they joined an antique car club in Atlanta and enjoyed many car shows and adventures. She also loved to dress in period clothes when parading and traveling. Jane taught her daughter Cindy to drive a 1932 Packard. After retiring from Delta, she moved to Hiawassee, Georgia, where she ran an antique shop called The Mountain Homestead. After Ernest passed away, Jane continued to run the antique shop until she retired after thirty years of business. After retirement, she moved to Buford to be close to her daughter and grandchildren. in the 2000s, she went to her 50th high school reunion and reconnected with a high school friend, Harold "Skip" Harriger. They married a year later and moved to Lubbock, Texas. They traveled from Texas to Georgia to Pennsylvania until Skip passed away in 2012. Skip made an incredible, lasting effect on her - he helped her get organized! Jane was a great china painter and produced many fine pieces of artwork throughout her life. But her most significant focus was always on her family. She spent her final years making her grandkids and her great-grandkids happy. She was given the loving name DeeDee by her grandchildren and great-grandkids and spent a lot of time with them on their many trips to flea markets and Goodwills throughout the years. She was known for her lead foot, which was encouraged by her grandkids as they chanted, "Go, DeeDee, go!" when she drove across the curvy mountain roads. We are sure if there are driving laws in heaven, well, they probably won't be observed. The world is a quieter place, and she will be greatly missed. A Private Family Funeral Service will be held on at 2:00 p.m., Sunday, January 10, 2021 in the State Room of Flanigan Funeral Home with Pastor Danny Ashworth officiating. In lieu of flowers, donations may be made to Mathews Cemetery Association, c/0 Rex Allshouse, 6895 5 Mile Run Rd, Brookville, PA 15825 in memory of Jane Harriger.

To express condolences, please sign our online guest book at www.flaniganfuneralhome.com.
LINKS

Flanigan Funeral Home and Crematory
The Jeffersonian Democrat
http://www.thecourierexpress.com/jeffersonian_democrat

Lubbock Avalanche-Journal Memoriams
http://www.lubbockonline.com