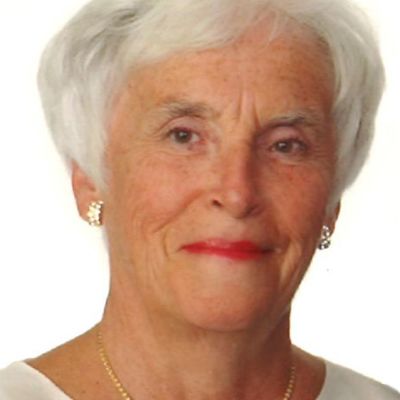 Jane
Walsh
Berrettini
Help us celebrate Jane! Please share your stories and photos, and invite others who remember Jane.
Jane Walsh Berrettini, 83, formerly of Dixon, IL passed away Thursday, December 30, 2021 in Notre Dame, Indiana. She was born to James Walsh Jr. and Margaret Davis Walsh in La Salle, Illinois on January 10, 1938.

On October 29, 1960, she married her loving husband of almost 60 years, Paul Louis Berrettini, who preceded her in death on July 23, 2020.

Surviving are her daughters, Maureen Cramer of Bonita Springs, FL and Caroline Berrettini of West Hartford, CT; sons, Mark (Marcelle) Berrettini of Portland, OR and Paul W. (Katie) Berrettini of Granger, IN; six grandchildren, Caitlin (Joel), Jackson Paul "JP", Mia, Nicholas, James, and Louie; great-grandson, Declan; brother, James (Gwen) Walsh of Peru, IL; sister-in-law Elizabeth "Betty" (Francis) Cain of Dixon, IL; nieces, Carolyn (Mark) Rusk, Mary (Randy) Weatherly, Patricia (Terry) Kemp, Bridget (Stuart) Walsh; nephews, David (Marlene) Cain, Terry (Michelle) Cain, Paul (Kelly) Cain, James (Christina) Walsh; great-nieces, Allison, Angela, Ann, Colleen, Genevive, Giselle "Gigi", Erin, Kate, Kelsey, Mary, Maria Anna, Michelle, Molly; great-nephews, Anthony, Benjamin, Daniel, Diego, Louis, Jonathan, Joseph, Matthew, Michael, Nathan, Zachary.

In addition to her parents, Jane was preceded in death by a grandson, Andrew "Drew" Berrettini, and in-laws, Carol Walsh, Louis Berrettini, and Elizabeth Berrettini.

Jane was a loving and devoted wife to Paul, and they rarely left each other's side, and even more infrequently spent a night or even a meal apart. Together, they traveled the world. They achieved a goal of spending a night together in every state. They enjoyed decades of laughs and fun with family and friends in Naples, Florida. A nightly five o'clock happy hour was a ritual they enjoyed with many, wherever they found themselves.

Jane grew up in La Salle and attended LaSalle-Peru High School. She graduated from Rosary College and was a teacher for a number of years in St. Louis and later in Illinois. For decades she supported Paul and all of the endeavors and activities at LRB Distributors. She was always organized and her penmanship was notable.

A dedicated mother, grandmother and friend, you could always count on her to show support. A great host, she was the life of a party. She was an impeccable dresser and her signature white hair punctuated her style since her 20s. She had an incredible memory for people and made an impact on all.

Strong in her Catholic faith, Jane was an active member St. Anne Church in Dixon and Saint Ann Church in Naples, often attending daily mass. She treasured her rosaries and dedicated time each day to pray with them.

She was committed to the greater good and used her time and talents serving many organizations. She was a volunteer for Catholic Social Services and Catholic Charities, where she worked with adoptions and foster care. She served on many boards, including chair positions with St. Anne School, KSB Hospital, and Dixon Youth Soccer, where she was one of the founding members.

Jane was strong-willed and fearless as long as it did not involve heights or glass elevators. She was also extremely knowledgeable and passionate about sports. She lived a life with few regrets but occasionally mused that she wished she would have been born in a time when opportunities existed for women in sports. She believed she would have pursued a career as a coach, general manager or sports media. Jane made news in 1955 noting that she was a "girl scorekeeper" for the LaSalle-Peru boys baseball team. She also coached youth soccer for years, winning championships. A fan of all sports, she attended countless events. Though she was unable to attend as a student, she loved all things Notre Dame. Jane attended over 200 home football games, hosting legendary tailgates for over 40 years. She traveled to away and bowl games including games in Ireland and the 1988 National Championship. She was in attendance for historic men's and women's basketball games. Later in life, she became a volleyball, lacrosse and hockey fan, inspired by her grandchildren, Caitlin and JP. The White Sox gave Jane much joy, and she didn't miss many games, often listening to them on the radio. She was thrilled in 2005 when the White Sox won the World Series and, later, when she was able to watch a game from the White Sox radio booth. She was equally passionate about not liking the Cubs, though she rarely missed any of their games either. She took pride in being a shareholder of the Green Bay Packers. Jane claimed to have completed her sports bucket list in 2009, when she was able to attend the Kentucky Derby.

Private entombment will take place at Cedar Grove Cemetery on the campus of the University of Notre Dame. A memorial mass will be held at a later date. This mass will be streamed online and available for viewing. We know many people would have loved to gather to celebrate the lives of Jane and Paul. In their honor, we suggest you gather with family and friends to enjoy a five o'clock toast to them with a plate of cheese and crackers and a beverage of your choice.

Please share any memories with the family by emailing: [email protected] Additionally, we encourage you to use this Dropbox link to share any pictures or video memories for the family: www.dropbox.com/request/TY1oYhj6KRqFMESqXB4r

Jane was given excellent care by her many loving and dedicated caretakers. Contributions in memory of Jane may be made to one of the following:

Center for Hospice

Hospice Foundation

501 Comfort Place

Mishawaka, IN 46545

Or online at https://foundationforhospice.org/

Alzheimer's Association

225 N. Michigan Ave., Fl. 17

Chicago, IL 60601

Or online at https://www.alz.org/

Cure Alzheimer's Fund

34 Washington St., Suite 310

Wellesley Hills, MA 02481

Or online at https://curealz.org/giving/donate/

Online condolences can also be sent to the Berrettini family at www.palmerfuneralhomes.com.
LINKS
Palmer Funeral Home - Hickey Chapel
Sauk Valley Newspapers
http://www.saukvalley.com