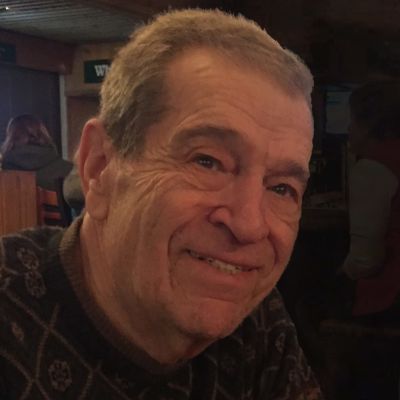 Jan
F.
Baumgardner
M.D.
Jan was many things to many people. Please share your stories and photos!
Dr. Jan Frederick Baumgardner passed away peacefully at 85 on May 27, 2022. He will be remembered as a passionate physician and a spirited, loquacious member of his community.

Jan was born January 12, 1937 in Tiffin Ohio to John Baumgardner and Luella Dehn, and joins his parents and his two brothers, Carl Forest and Martin Baumgardner, in history. He is survived by his sister, Mary Sue Shay; his sons, Damian Nash, Felix Baum, and Joe Baumgardner; his daughter Kristen Caven; his stepchildren Robbyn Fernandez, David Henshall and Kathryn Smith; 8 grandchildren, and his wife, Mary Baumgardner. Jan was gregarious, humorous and passionate about medicine.

Jan graduated from the University of Detroit as an electrical engineer. He received his M.D. from Wayne State University in 1965, and, with family in tow completed his internship at U.C.L.A. the following year. He joined the National Health Service in 1966 and was sent to Guatemala as a Peace Corps Staff Physician, then became the Medical Officer for the Peace Corps in Latin America and the Caribbean, working in Washington D.C.. A highlight of this time was being called to the Johnson White House (near the Peace Corps office) to attend to an ill visiting dignitary. He settled in Boulder CO in 1968 to raise his family, and bought his first practice on South Broadway from another Peace Corps physician, and partnered with Dr. Joe Mattox. Over the next few years, he practiced in different locations including 999 Alpine behind the original Boulder Community Hospital; the Dakota Ridge Family Practice near Memorial Hospital where he was a founding partner; and later Boulder CentralCare in the Colorado Building.

In 1978, Jan became the Corporate Medical Director for the Storage Technology Corporation in Louisville CO, and completed a residency in Occupational and Environmental Medicine through the University of Cincinnati Kettering Institute. Although he did return to private practice in Boulder for a short time, he spent the rest of his career doing Occupational Medicine in Denver.

Through the years, he was a visiting physician at the Colorado State Legislature, the Boulder Mental Health Center, the Boulder County Jail, Lockheed Martin, Coors Brewery, Rocky Mountain National Park, Rocky Flats Nuclear Power Plant, and many locum tenens locations, substituting for vacationing local doctors. He particularly enjoyed working with lawyers in Denver who represented Spanish-speaking workers, using his fluent Spanish to help immigrants navigate Workers' Comp claims.

Jan was a member of the Boulder County Medical Society, the Colorado Medical Society, the American Medical Association, the American Board of Family Practice, the National Board of Medical Examiners, the Colorado State Board of Medical Examiners, the American Academy of Family Physicians, the American College of Occupational and Environmental Medicine, and the American Association of Medical Review Officers. He was certified by the Department of Labor and Employment Division of Workers' Compensation and by the Federal Bureau of Prisons.

Jan enjoyed playing racquetball, gardening, cultivating roses, collecting wines, buying cars, hunting mushrooms, travel and classical music, supporting the Boulder Philharmonic Orchestra. He was a great dancer and a lifelong railroad enthusiast who enjoyed chasing trains as much as riding them. He and his wife, Mary, had many wonderful travel adventures visiting Europe, Central America, the Caribbean as well as many U.S. states. His favorite memories were of cross-country rail adventures with their 7 children, and chasing total solar eclipses from cruise ships. Jan was a devoted 50+ year member of the Boulder Chapter of the International Association of Torch Clubs, and sang basso profundo with both the Boulder Chorale and the Boulder Timberliners Barbershop Chorus for many years. He and Mary enjoyed a Memorial Day tradition of walking the Bolder Boulder, and he enjoyed biking to the Boulder Rec Center for a swim, especially with his brother, Carl, after which they would attend weekly gatherings of a large and wide-ranging discussion group. Jan also enjoyed monthly lunches with other retired physicians, some of whom he'd worked with when he first arrived in Boulder. In his sunset years, he rekindled his love for German, attending a weekly speaking practice and enjoying memories of learning the language in college, speaking it with his inlaws, and taking trips to Germany.

Jan's generosity of spirit did not stop with his death. He went right back to work as a teaching cadaver at the University of Colorado School of Medicine, which he considered a great honor, having learned so much from the cadaver he'd worked with as a young med student. If you would like to be invited to a celebration when Jan's ashes are returned in 2024, please leave a note here or email his kids at [email protected]

Until then, his children and grandchildren request commemorative trees be planted through Arbor Day in national forests and crucial ecosystems. Because before anything else, Jan was a Baumgardner—literally a "tree gardener" (or forester) in German.
LINKS
Plant trees in Jan's memory
https://shop.arborday.org/commemorative-trees-in-memory