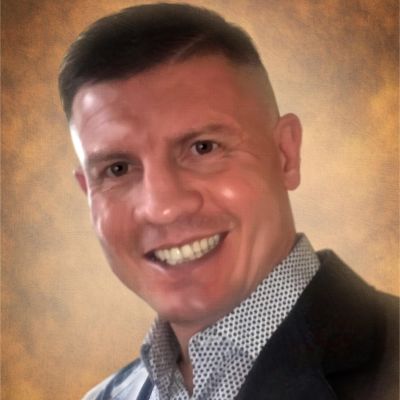 Jamie
Lea
Campbell
Join us in celebrating Jamie—please share your stories and photos, and help spread the word about this page!
Jamie Lea "Jimmy" Campbell age 43 of Greenfield went to be with his Lord and Savior on October 19, 2021. He was born November 3, 1977, in the East End of London, England to Fred and Jacqueline (Reed) Campbell.

Jimmy was a self-employed professional trainer for boxing and MMA. He was an amateur Golden Glove boxing champion turning professional in 2005. Jimmy fought some of the top middleweights in over 25 bouts. He made boxing debuts in arenas as noteworthy as Madison Square Garden, MGM Grand, Las Vegas on the Floyd Mayweather card and many other venues around the world.

Jimmy "The British Assassin" also trained many aspiring athletes at Gleason's Gym, New York, Elite and Custom Fit Gym in Evansville, and Bally's in Indianapolis. He previously owned Campbell's Corner CrossFit and Boxing in Evansville. Jimmy was bigger than life and enjoyed opportunities that most only dream of.

Jimmy was a man of great faith and shared that passion with everyone he met. He always felt as if God was calling him to reach out to those that were lost and suffering. His relationship with God led him to Crossroads Bible College where he obtained his associates degree in Biblical Counseling in 2021. He used his faith and professional degree to be a case manager and leader for men at Wheeler Mission, Indianapolis. He was at his best and happiest when he was helping others find their way.

Jamie Lea married his soul mate Anna (Messer) Campbell on February 20, 2016, in the French Quarter of New Orleans, LA. They shared a whirlwind romance not unlike a fairytale. He was Anna's best friend and knight in shining armor. He loved time spent with his family especially while cooking dinner and dancing to his favorite songs in the kitchen. They shared the passion of "Teamwork Makes the Dream Work".

He is survived by his wife Anna; children, Jamie L. Campbell, Jr., Juliette Isla Campbell, Jaren Childres, Austin Garard, and Adam Garard; father, Fred Campbell; grandmother, Joan "Nan" Cornish; siblings, Katie Campbell, Ben Raybold (Bussey), Ashley Bussey, James Bussey, Giverny Bussey, and Daisy Bussey; the mother of his children, Jen Childers; and dear friend Michael Dominguez of New York; several aunts, uncles, cousins, and friends around the world. If you were blessed to know Jimmy, it is safe to say you will never forget him. Jimmy is preceded in death by his mother, Jacqueline, and his Granddad.

Friends may call 1:00 - 5:00 pm, Monday, October 25, 2021, at Park Chapel Christian Church, 1176 E. McKenzie Road, Greenfield, Indiana, 46140. Funeral service to follow at 5:00 pm with Pastor Marcus Schrader, a dear friend of Jimmy's officiating.

Jimmy touched so many lives and impacted our world in so many positive ways, please share your memories and stories with his family at www.stillingerfamily.com.

Memorial contributions may be made to assist his young family with funeral expenses by calling the funeral home at 317.462.5536 or by clicking the donate button on Jimmy's obituary page.
LINKS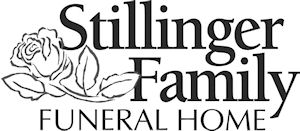 Stillinger Family Funeral Home

Greenfield Daily Reporter
http://www.greenfieldreporter.com