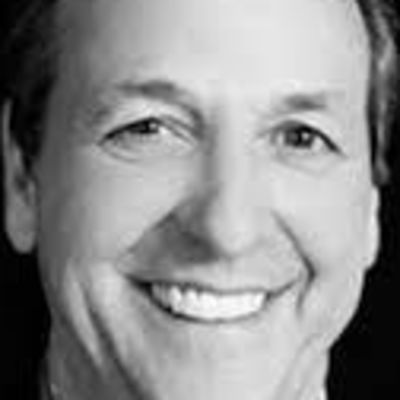 James
Kimberly "Kym"
Shurbutt
How do you know James? Please share your stories and photos, and help spread the word about this page!
Born February 23, 1953, in Spartanburg, South Carolina , James Kimberly "Kym" Shurbutt 68, of Myrtle Beach, passed away Friday, October 1, 2021, in Charleston.

Kym was the second of four children born to Margaret (Laurens) Shurbutt and the late Marion Edward Shurbutt. He attended Roebuck elementary and Roebuck Junior High and graduated from Dorman High School in 1972. He attended Spartanburg Methodist College and later, the Southwest Guitar Conservatory in San Antonio, Texas. Raised in the Methodist faith, Kym was a member of the former Cornelius Methodist Church in Roebuck, near Spartanburg.

A natural musician and entertainer, Kym began performing professionally in local clubs around Spartanburg and Greenville County. He was a prominent fixture in the Spartanburg music scene, first with the band Sagebrush and later as the lead singer of Lightwood?which achieved regional renown. While performing in small venues he had the opportunity at times to join in and play with the Marshall Tucker Band, establishing a lifelong friendship that culminated in his performing with them when they played a concert at The Calvin Gilmore Theater in 2019.

In 1986, Kym auditioned for The Carolina Opry, in Surfside Beach, but the positions were all filled. He kept coming back, however, and owner Calvin Gilmore finally said, "We don't have anything for you, but you can run sound and maybe something will open up." Kym took it. Just days before opening night, Calvin scheduled a full dress rehearsal and prevailed upon the head writers of Hee Haw to come to critique the comedy. In a twist of fate, the performer hired to be "Bogie" became violently ill with the flu; on a hunch, Calvin pressed Kym into service. With only cursory familiarity with the script, Kym took the challenge and played Bogie. The rest, as they say, is history. Calvin and the Hee Haw writers (who loved the show and didn't feel they needed to contribute anything) concurred that Kym had "it," and they proved right. His comedic timing, his good looks, his charisma, and his irrepressible sense of fun made audiences love him from opening night on. For more than 35 years, Kym brought Bogie to life and brought laughter to hundreds of thousands of locals and visitors.

When not performing, Kym loved to spend time in Spartanburg with both family and his long-time "picking and fishing" buddies. They'd grab guitars and reels and hang out wherever they could find a good spot. As Kym said, it was his way of "coming home." Kym was also an avid reader, with a particular interest in history, autobiography, and other epic novels. His collection included the writings of Hemingway, J.R.R. Tolkien, George R.R. Martin, Ken Follet, and The Diaries of Lewis and Clark, to name a few.

Kym was known for being the guy who "never lost a friend," but whether you were family, a friend, or just someone who made their way to the stage after the show to get his autograph, Kym's genuine warmth, joy, and passion for life were always on display.

Kym's greatest pride was his son Cody and family. Grandson Caden was often seen next to Kym or even on his shoulders, singing all the words when Kym joined in on a local restaurant gig.

Kym was predeceased by his father, Marion Shurbutt, his nephew Kai Shurbutt, sister-in-law Kristy Meadows, and his life partner of 20 years, Cynthia Talotta. He is survived by his mother, Margaret Shurbutt, of Spartanburg; son Cody Shurbutt (Sheena), and grandson Caden, of Myrtle Beach; brother David Shurbutt, of Asheville, North Carolina; sister Suzanne Shurbutt-Boisvert, of St. Petersburg, Florida; sister Cynthia Shurbutt-Meadows, of Boiling Springs, South Carolina; niece Lauren Boisvert, of St. Petersburg, Florida; and his beloved cat Kippy, of the home.

Kym's family would like to say a special thank you to Thom Hegman, Kym's bone marrow transplant donor in 2016. Thom's generous gift of life contributed to Kym's cure from a rare blood cancer and gave him five more years with the people he loved.

A Celebration of Life is planned for October 10, 2021, at 1 pm at The Carolina Opry Theater in Myrtle Beach, SC.

The family is planning a smaller, private memorial in his hometown of Spartanburg later in November.

In lieu of flowers, donations may be made on Kym's behalf to https://bethematch.org/.
LINKS
McMillan-Small Funeral Home
http://www.msfh.net
The Greenville News
http://www.greenvilleonline.com