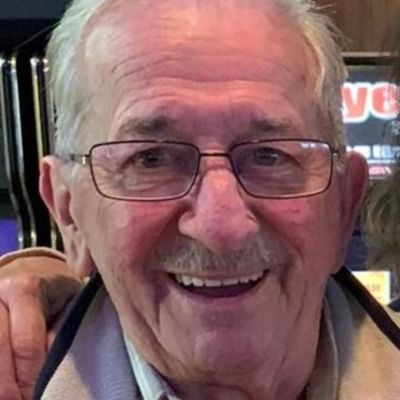 James
"Jim"
N.
Peterson
Join us in celebrating James—please share your stories and photos, and help spread the word about this page!
JAMES "JIM" N. PETERSON, age 87, of Jefferson, passed at his home on Sunday August 7, 2022. He was born on July 14, 1935, to Norman and Zita (Aumann) Peterson. Jim served in the National Guard for 7 years. He married Donna Polinske on August 2, 1958, she preceded him in death on May 5, 2019. Jim worked at Stoppenbach Meats for 40+ years retiring in 1995 and was a real estate agent for Hoffer Reality in Watertown for many years. He loved his cars and was a member of the Collectables Club. He enjoyed woodworking and could fix or build just about anything. Jim also loved his horses which was a passion that he shared with his niece Sarah Healey. He was a member of St. John the Baptist Catholic church in Jefferson.

He is survived by his family, daughters Kim (Dr. Joseph) Jameson of Leland, MI, Brenda (Scott) Ciske of Fort Atkinson. Sister Judy Gruennert of Jefferson, sister-in-law Janet Peterson of Jefferson, Five grandchildren, Margaret Jameson, J. Tucker Jameson, Zita Jameson, Amanda (Tyler Barrett) Ciske, Nathan Ciske. He is preceded in death by his parents, his wife, brother William Peterson, and brother-in-law Denny Gruennert.

Memorial Mass will be held at 11:00 a.m. on Wednesday August 17, 2022, at St. John the Baptist Catholic Church with the Rev. Thomas Coyle officiating, burial will follow in the Parish cemetery. Visitation will be held at the church from 9:30-11:00.

Please visit www.schneidermichaelisfuneralhome.com to leave an online condolence for the family.
LINKS
Schneider-Michaelis
http://www.schneidermichaelis.com

Daily Jefferson County Union
http://www.dailyunion.com