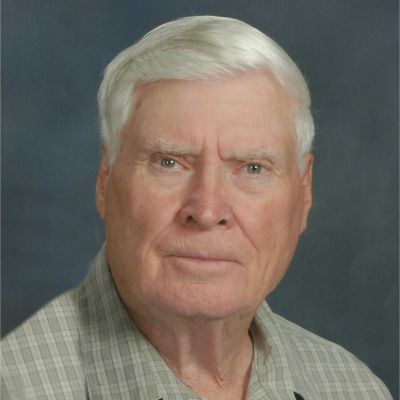 James "Pat"
Toay
Help us celebrate James "Pat"! Please share your stories and photos, and invite others who remember James "Pat".
James Patrick "Pat" Toay, age 89, Mora, MN, formerly of Richfield and Burnsville, went to rest with the Lord March 12, 2022.

Pat was born on March 15, 1932 in Jamestown, ND. He married the love of his life, Ruth Munyer, in November 1955. Together they raised 6 children in Richfield before moving to Burnsville in 1980. In 1996 after retiring from Sears, Pat and Ruth built a new home in Mora on 40 acres of wooded land they owned. It was here Pat renewed some of his boyhood pursuits which included fishing, hunting, trapping, watching wildlife, growing tomatoes and zucchini, raising pheasants and chickens, and beekeeping. He was often smoking meat, brewing beer, baking bread, and celebrating his Irish heritage. Pat was a graduate of Northwestern Electronics Institute and an avid reader of Popular Mechanics. He enjoyed building things and tinkering in his pole barn. Pat was a lifetime 4th degree Knight of Columbus.

Pat is survived by his 6 children, Patricia Woodard in Coon Rapids, Mike in Eden Prairie, David (Kathy) in Lakeville, Dan (Carmen) in Andover, Eileen (Dan) Kownslar in Rosemount, and Jim in Andover; 8 grandchildren; and 4 great-grandchildren. He was loved by all and will be missed.

A Funeral Service will be held at 11:00 am on Monday, March 21, 2022 at the Akkerman Ingebrand Funeral Home. Visitation will be held 1 hour prior to the service. Interment will be in the St. Mary's Catholic Cemetery in Mora. Memorials are preferred in lieu of flowers to Alzheimer's research. Condolences may be posted at www.aifuneralhome.com.
LINKS
Akkerman Ingebrand Funeral Home (Hamilton Funeral Homes)
Star Tribune
http://www.startribune.com
The Jamestown Sun
http://www.jamestownsun.com