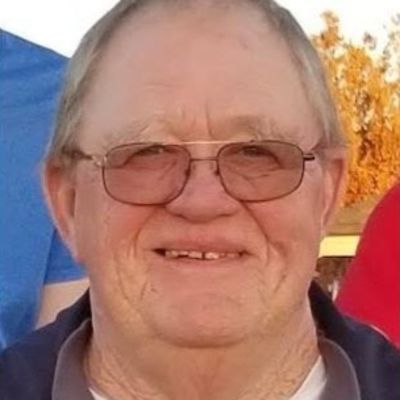 James ?Larry?
Buckley
Join us in celebrating James ?Larry?—please share your stories and photos, and help spread the word about this page!
James "Larry" Buckley, 75, passed away at Covenant Medical Center of Lubbock on Tuesday December 14, 2021, after a brief battle with an aggressive lung cancer. He was born December 8, 1946, in Dimmitt, Texas, to Gwen and James F. Buckley. His siblings are Janet (Jobey) Claborn of Muleshoe, Steve (Vicki) Buckley of Dimmitt, and Darrell (Beth) Buckley of Dimmitt.

A multi-year letterman at Friona High School in football, basketball, and track, Larry was a top contributor in all sports. In basketball, he was the leading scorer for three consecutive years, ultimately leading them to their first district championship in 20 years. After graduating in 1965, Larry spent a brief time at West Texas State University before joining in the U.S. Air Force. Initially stationed in Biloxi, Mississippi, he later transferred to Bangor, Maine, where he met Myrna Joyce Eastman. They soon fell in love and were married on October 14, 1967. They lived at times in Dimmitt, Hereford, and Littlefield, and he cherished each day of their 54 years together.

Larry was a true jack-of-all-trades, a Renaissance man born to the wrong century. He was a tall-sitting Cowboy driving cattle on horseback; a skilled Welder fashioning oil rigs, trailers, truck beds, and woodburning stoves; an independent Mountain Man creating a Colorado cabin to escape the confines of "city life"; a Farmer driving a harvester and raising goats with equal skill; a diverse Restaurant Owner of The Ranch House, City Pizza, and Cross Roads BBQ; an Entrepreneur of 12V Air Compressors and personalized antler hunting knives; an Outdoorsman who loved hunting, fishing, and spending time in God's creation; a Brother who treasured his sibling relationships; a Father who taught his sons to seek God, love their wives, and lead their families; a loving Husband who always picked the last rose for his wife. Finally, he was a man of God, dedicating the start of each day to speaking with God and the rest of the day listening.

Larry is survived by his wife Myrna of Littlefield and sons Blake (Jenny) Buckley of Frisco and Benton (Ashli) Buckley of Shallowater. He was blessed with 7 grandchildren.

Larry donated his body to the Texas State Forensic Anthropology Center in San Marcos. A small family gathering will be held in January to remember him and share memories. In lieu of flowers, please remember Larry by fighting cancer via donations to the American Cancer Society at cancer.org. Go to https://www.cancer.org/ and click "Give in Honor & Memorial."
LINKS
Hearst West Texas Call Center

Muleshoe Journal
http://www.muleshoejournal.com