 James Joseph
George (Brown)
Help us celebrate James Joseph! Please share your stories and photos, and invite others who remember James Joseph.
James Joseph George (Brown) was born Sept. 10, 1998 and went to be with his Lord on Sept. 23, 2021. James was raised and lived his life in Granite Falls WA, with his large extended family.
He lived a wonderful life spending most of his time doing what he loved most, being around his mom and dad, brothers, sisters, aunts, uncles and cousins. James led a simple carefree life not overcomplicating it with worldly things that often seem to weigh us down. He was content to just relax, play video games, listen to music, ride his quad or bike, swim, or go to Church. Although almost always bigger than most of his peers, he was a gentle person and never wished harm to anyone. He loved kids and kids loved him. He will be greatly missed by his family and those that knew him. There will be much shouting and rejoicing on that glorious day when we meet him again in Heaven, "No eye has seen, no ear has heard, and no mind has imagined what God has prepared for those who love him." We will see you again James!
James was preceded in death by his mom, Susan Brown, great Grandfather Simon George, great grandmother Patricia Monger, uncles Simon, Sidney, Steven George, Rick Ausman, aunt Shirley Harvey. He is survived by his dad Wade Brown, brothers Joseph, Robert, Jonathan and Joshua Brown, sisters Elisha Brown, Tanesha Cayou, mother Loretta George, grandmother Sharon George, and many more aunts, uncles, nieces, nephews, and cousins too numerous to name.
There will be a Celebration of Life on Oct. 16th 2021 at 11:30, at the Assembly of God, 201 N. Stillaguamish Ave. Arlington, WA with a graveside burial at the Arlington Cemetery, followed by a time of fellowship back at the church at 2:00 pm.
LINKS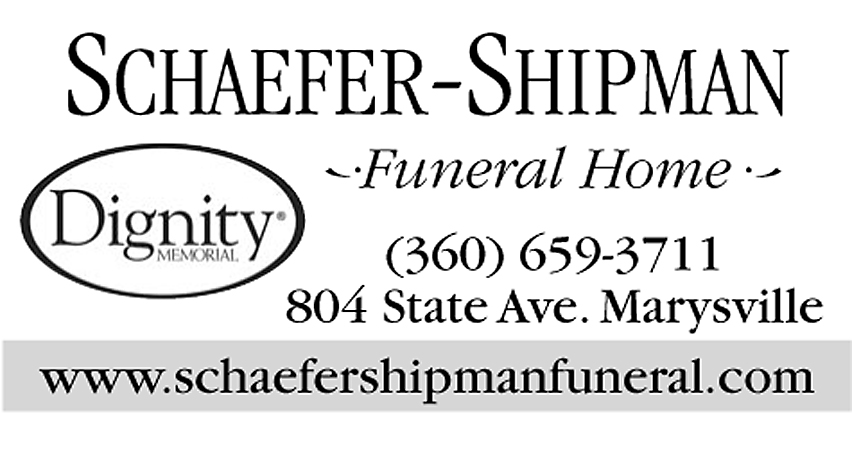 Schaefer-Shipman Funeral Home

The Daily Herald Obituaries
https://www.legacy.com/obituaries/heraldnet