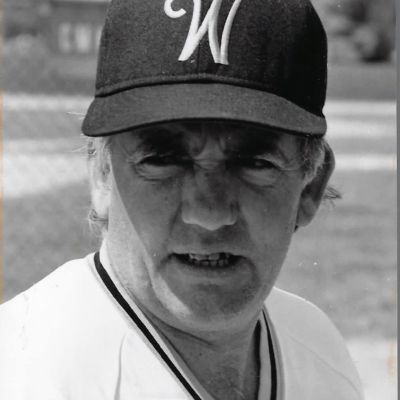 James
"Jim"
Goodwin
Miller
Did you know Jim Miller? Please share your stories and photos, and help spread the word about this page!
James "Jim" Goodwin Miller, 81, of Tucson, Arizona, passed away on January 30, 2023. He was born on December 30, 1941, in Cumberland, Maryland, and grew up in Hyndman, Pennsylvania, graduating from Hyndman High School, in 1960. During his high school career, he played varsity basketball and baseball. In 1958, he played on the American Legion Post 8 baseball team, winning the Everett (Pennsylvania) Junior Legion District Championship.

Upon graduation, he went to Frostburg State College (now Frostburg University) but interrupted his studies to join the United States Navy. As a Machine Accountant (otherwise known as a computer jockey), he served four years, first stationed in Norfolk, Virginia, and concluding his service on the USS Independence.

While at Frostburg, Jim met Sharon Kay O'Ferrall in 1962 when she hit him in the head with a snowball. They were married on November 27, 1964, in Hyndman, Pennsylvania. Together, they raised one child: William Jeffrey Miller.

After leaving the Navy, the family moved to Bel Air, Maryland, where Jim resumed his education at Towson State College (now University) while working full time at Bendix Corporation. During this time, he was an assistant coach for the American Legion Post 55 baseball team in Bel Air. Upon graduating with his Bachelor of Science in Secondary Education in 1972, he was hired by Harford County Public Schools to teach social studies and geography at Bel Air High School. At BAHS, he coached junior varsity baseball and later varsity baseball. After transferring to C. Milton Wright High School, he taught geography and social studies, coached varsity baseball, assisted varsity football, assisted varsity soccer, and served as Assistant Athletic Director for several years. In 1993, he was a coach of an all-star team representing Maryland at the Daily Oklahoman 17th Annual All Star Sunbelt Classic in Stillwater, Oklahoma. In 2009, he was inducted into the C. Milton Wright High School "Coach" Hall of Fame and recognized for his leadership skills and his overall commitment to the athletes of CMWHS.

While teaching, he continued his commitment to lifelong learning through professional development and university course and earned a master's equivalent. After twenty-nine years of service, he retired from Harford County Public Schools and, with his family, moved to Tucson, Arizona, where he worked for a time as a guide at Biosphere 2 and later as a bellman and driver for Miraval Resort and Spa. For him, Arizona is where old guys play softball, the Sonoran Desert is magical, the mountains are beautiful, and snow is a day trip.

He was predeceased by his brother, William Henry Miller, Jr, and his parents, William Henry Miller, Sr, and Dorothy Evelyn Goodwin Miller.

Jim is survived by his wife of 58 years, Sharon K. Miller, his son, William Jeffrey Miller, and his "sorta" daughter, Dr. Cristy (Kessler) Zivanov.

In lieu of flowers, donations may be made in his name to Archaeology Southwest, an agency dedicated to the preservation and protection of the Southwest's archaeological heritage. Donations may be made by mail (300 N. Ash Alley, Tucson, AZ 85701 ), phone (520-882-6946), or online at https://www.archaeologysouthwest.org/join/. Please include Jim's name on the memo line or donation form.