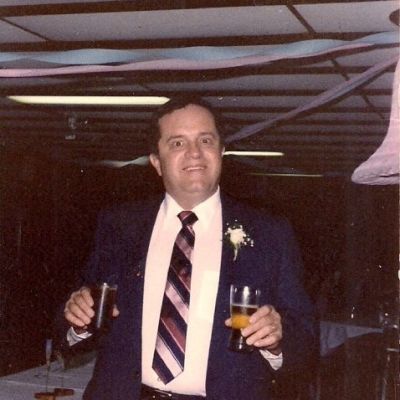 James "Fred"
Frederick
Butler Sr.
Loving husband, devoted father of six, artist and aviation enthusiast
"James (Fred) Butler, age 45, of Whitehall, suddenly Tuesday. Employed by the C.A.P. and Assoc. Formerly employed by the Columbus Show Case Co. Attended St. Patricks Catholic and Holy Spirit Catholic Church. Survived by wife, Melinda (Miller); sons, James Jr. and wife, Connie of Whitehall, Bryan, Sean and Mark, daughters, Cheryl, Columbus, Lori Loveless and husband, Michael, of Whitehall; grandchildren, Rebecca and Brandon Loveless; parents, John and Joan Butler, of Whitehall; brother and sister-in-law, Roger and Donna Butler, Pickerington; sisters and brothers-in-law, Beverly and Rick Carr, Pataskala, Sharon and Pat Hume, of Hilliard; several nieces and nephews; aunts, uncles and cousins. Funeral Mass 10 a.m. Saturday St. Patricks Catholic Church, 376 E. Naughten St. Friends may call MARGARUM-SCHOEDINGER CHAPEL, 335 Johnstown Rd., Gahanna, Thursday 7-9 p.m., Friday 2-4 and 7-9 p.m. Internment Forest Lawn Cemetery."

Fred Butler was the oldest child of John James Butler and Joan Elizabeth Riffle. He loved aviation since he was a child and enjoyed attending air shows and constructing model airplanes. An artist at heart, he included aircraft in almost all of his paintings. Fred worked for many years at the Columbus Showcase Company and CAP undefined Associates Inc.

Having a large family is always a challenge, but Fred worked hard to build strong relationships with his children and connect with their varied interests. He died suddenly at the age of 45 and his life, his presence, and his laugh continued to be missed by those who loved him.