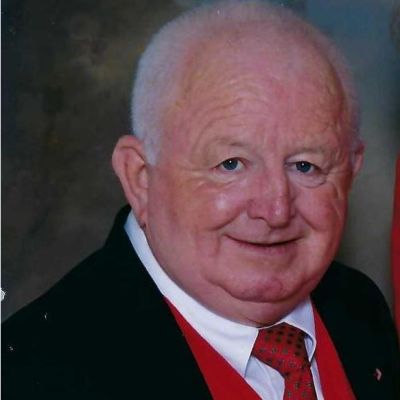 James
Boykin
Did you know James? Please share your stories and photos, and help spread the word about this page!
James W. Boykin, 80, died October 3, 2019, at his home under the care of Hospice of South GA after his 4th bout with cancer and a blessed life. He was born in Savannah GA on June 7, 1939, and graduated from Commercial High School in Savannah, GA. After graduation, he served in the U.S. Army and was stationed in Germany. Upon returning to the United States he served in the Georgia National Guard from 1960 to 1963. He moved to Wayne County in 1974 to join his father at Boykin Erectors, Inc. where he became president and owner. He was a member of First Baptist Church of Jesup, serving as the official coffee maker of the Golden Rulers Sunday school class for many years. He served as a Trustee for Local 474 Operating Engineers and Local 709 Ironworkers for many years. He was a charter member of the Wayne County Homerun Club, Pine Forest Men's Golf Association where he served two consecutive terms as President, Jesup Jaycees, Elks Club, Southeast Georgia Mechanical & Erectors Assoc., along with several other organizations serving as a board or trustee member. He served for three consecutive terms as a Wayne County Commissioner where he served his community faithfully. During his term as a County Commissioner he lovingly served the people of Wayne County and was an exemplary figure of service and stewardship. James was a part of several major improvements to our community and a strong supporter of the Wayne County Recreation Department. He loved his community and always appreciated being able to call Wayne County home. He was respected in the construction industry and his community where he was known for being a tireless worker and a mentor to all that knew him. He dedicated his life to helping and loving others without expecting anything in return. He believed in hard work, giving people an opportunity, devotion to his employees and loving without fail. While he battled many illnesses along the way, he still managed to give all that he had to all that he loved. He loved his family unconditionally and enjoyed playing golf, watching his grandchildren and great-grandchildren plays sports, and spending time with friends. He was devoted to God, family, friends and the community that he so cherished and loved. James was predeceased in death by his parents, Earl and Margaret Boykin; and a grandson, Christopher "Chris" Moseley.

He is survived by his faithful wife of 54 years, Loretta Young Boykin; his children, James "Jimbo" (Celia) Boykin, Randy (Jullith) Boykin, Stevie (Raeghan) Smith, and Selena Lattie; grandchildren, Katie (Kimble) Mounts, Brent (Felicia) Moseley, Griffin Boykin, Luke Boykin, Max Boykin, Valerie Boykin, Matthew Boykin, Jordan Given; great-grandchildren, Mary Nell Moseley, Kayden Mounts, Kinsley Mounts, Ryan Given; one sister, Elaine Boykin (Cliff) Murphy; nephews, Tony Yeomans, Todd Yeomans, Ron (Haley) Sluder, Brad (Katy) Yeomans; an aunt, Margie Boykin of Port Wentworth; cousin, Wayne Exley of Americus.

Funeral service will be held at 2 PM Sunday, October 6, 2019, at First Baptist Church of Jesup with

Dr. Mike VonMoss, Dr. Felix Haynes, and friends officiating. Interment will be in the Sunset Oaks Memorial Cemetery on Sunset Blvd. Active pallbearers will be Brent Moseley, Kimble Mounts, Dr. Lance Hendrix, Griffin Boykin, Luke Boykin, and Jordan Givens. Honorary pallbearers will be the current and past employees of Boykin Erectors, Inc., members of the Golden Rulers Sunday school class at First Baptist Church of Jesup, and Hospice of South Georgia.

Visitation will be 3 to 5 PM Saturday, October 5, 2019 at First Baptist Church of Jesup.

In lieu of flowers, memorials may be made to the James W. Boykin Scholarship Fund at P.O. Box 879, Jesup, Ga. 31598 or Hospice of South Georgia, 1625 Sunset Blvd., Jesup, Ga 31545.

Rinehart and Sons Funeral Home of Jesup is in charge of arrangements.


LINKS

Rinehart & Sons Funeral Home
http://www.rinehartandsons.com

Savannah Morning News Memoriams
http://savannahnow.com