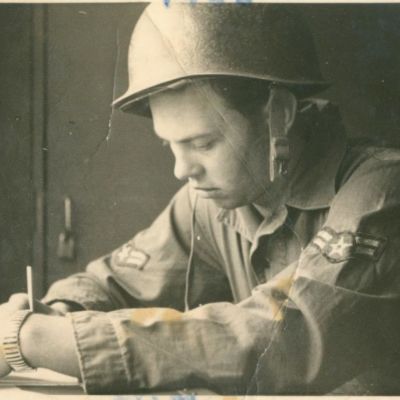 JAMES
ALLEN
COLLINS
One of the greatest men I have ever knows. He was smart and could fix anything! He loved his family with a passion and would do anything for any of them at anytime! He is greatly missed by all who knew him.
James Allen "Jim" Collins was born in Clinton, Arkansas on February 28, 1935 to Jesse Bryan Collins and Ethel Marie Williams Collins. On May 1, 1954 in Ashland, Mississippi, he married Earline Patton. Over the course of their marriage they had five children, and when their daughter died had adopted 3 of their grandchildren.

He was in the United States Air Force, and stationed in Germany as well at the United States. He graduated from college in Florida. In the later years of his life, Jim worked at McCaul Tire and Appliance as a delivery and repairman.

Jim was diagnosed with small cell lung cancer in May of 2004. Sadly, he lost the battle on July 9, 2004. He was surrounded by his family at his home when he departed this world and was sitting in his favorite spot, his recliner. He was preceded in death by his parents, JB and Ethel Collins; a brother, Richard Eugene Collins; a daughter, Melody Ann Evans; a great granddaughter, Christin Holdren.

He was survived by his wife, Earline Patton Collins; his daughters, Sandra Lee Holdren and Mary Jane Carnell; his sons, Jesse Allen Collins and George Pal Collins; and his many grandchildren and great grandchildren, as well as his sisters and a brother, many other family and friends.