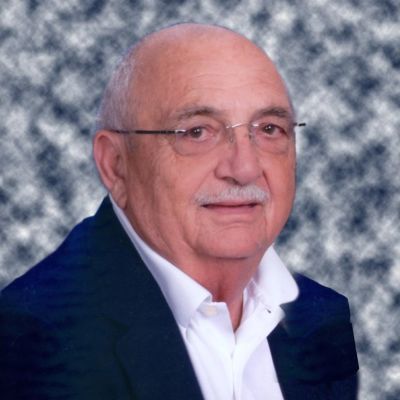 James
George
Aftosmis
Join us in celebrating James—please share your stories and photos, and help spread the word about this page!
James George Aftosmis passed away on Thursday, Nov. 11, at the age of 85. While he always intended to live a short, fat life, rather than a long, skinny one, he managed to live a long, fat life.

Born in New London, Conn., and then a resident for more than 50 years of Newark, Del., Aftosmis was a family man above all else.

Aftosmis completed his bachelor's and master's at the University of Connecticut and received his doctorate of Veterinary Medicine from The Ohio State University in 1965. After practicing as a veterinarian for many years, he went on to work at DuPont Stine-Haskell for nearly 30 years, finishing his career in 1994 as the Assistant Director of the research facility. He worked diligently to protect animal welfare in the laboratory, serving as a liaison to government agencies for the company. He remained an active member of both the Delaware Veterinary Medical Association and American Veterinary Medical Association long after his retirement.

As a horse owner and racetrack veterinarian for many years, Aftosmis was well known around the Brandywine Raceway and in the mid-Atlantic racing community. He was also an avid hunter and fisherman, as well as an antiques collector and skilled bargain hunter. He was a devoted fan of the Ohio State Buckeyes football team and PGA Golf. His other hobbies included all of his children's activities and interests.

He is survived by his beloved wife of 50 years, Carol; his children, James Gregory and his wife Kaitlyn Boswell; Jason and his wife Kathryn; and Meghan; and grandchildren, Brooke, Brady, Kylie, Jordan, Elisabeth and Penelope. He is also survived by his uncle John Trantales; sister Maria Kyriakis and her husband Chris; brother Charles Aftosmis and his wife Carol; sister-in-law Lynne Wilkie; and many nieces and nephews. He is preceded in death by his mother and stepfather, Diana and Frank Ballin, of North Haven, Conn. His father, George Aftosmis, is buried in his homeland, Greece.

A celebration of Jim's life will be held at a later date. In lieu of flowers, the family suggests donations in his memory to the American Veterinary Medical Foundation (avmf.org).
LINKS

R.T. Foard Funeral Home, P.A.

The Newark Post
https://www.newarkpostonline.com