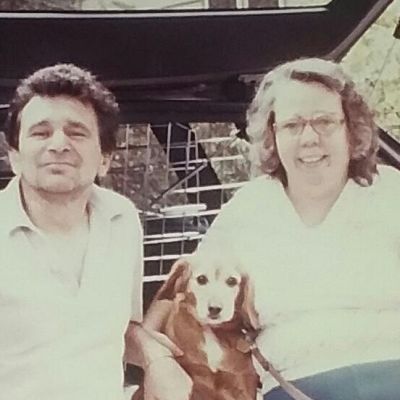 Jacquelyn
Dyer
Eliasberg
Join us in celebrating Jacquelyn—please share your stories and photos, and help spread the word about this page!
Jacquelyn Dyer Eliasberg, daughter of the late John and Renetta Dyer passed away on January 6, 2021. Jackie was born in Laconia, NH on August 6, 1935 and was 85 years old. She was number 13 of 14 children and the last of her siblings to leave us. She grew up in Franklin attending the local schools and graduating from Franklin High School in 1956 and then attended the New Hampshire Technical School before moving to Virginia for several years and working as a dental assistant for the Commonwealth of Virginia Public Heath-Richmond before moving back to Concord in 1970. Jackie went on to a 33 year career as a Home Heath Care Aid for the Concord Regional Visiting Nurses Association, where she was a tireless and committed advocate for her many patients. She also spent several years working for Mckerley's Nursing Home and Genesis Elder Care before her retirement.

Besides her parents and siblings, Jackie was predeceased by her beloved husband, Abraham Eliasberg, whom she spoke lovingly of every single day since his passing in 1989. Although we will miss her dearly, we take comfort in knowing that she has reunited with her Abie. Jackie is survived by two sons Michael Eliasberg of Portsmouth, NH; and William Kennison of Louisiana; her grandson John Adam Kennison and his wife Ann Marie of Laconia; and 3 great-grandchildren that brought her great joy. Jackie also leaves many nieces and nephews and great nieces and nephews that thought the world of her, as did her many friends at her place of worship, The Church Of Christ in Penacook, NH. Pastor Jay Repecko and his wife Flo treated Jackie like she was family and she thought the same of them. Jackie was known for her kindness and her happy disposition. She treated everyone she met with respect, hugs, and her sweet contagious smile. Jackie truly never met a stranger and passed that trait onto her family members. She was proud of her independence and worked hard to recover and maintain it after several serious health setbacks. She wasn't one to give up or give in. Having been born into this world weighing 2 pounds, she grew into a gracious and grateful woman. She honored every day of her life by laughing, living joyfully and sharing her love of God. She will be so missed.

A graveside funeral service will be held at a later date in the Franklin Cemetery, in Franklin, NH.
LINKS
Wendell J. Butt Funeral Home

The Concord Monitor
http://www.concordmonitor.com