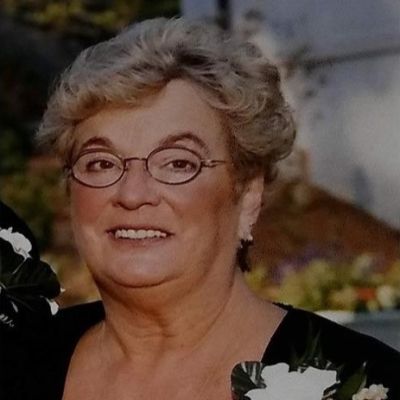 Jacqueline
Ann
Varebrook Reinders
Join us in celebrating Jacqueline—please share your stories and photos, and help spread the word about this page!
81 of Oconomowoc, passed away on July 28th, surrounded by family and friends. "Jackie" was born in Milwaukee, Wisconsin on July 6, 1938 to Harold and Irene Varebrook. She spent her formative years in Wauwatosa, attending Mother of Good Counsel Elementary School and Pius XI High School. She went on to an apprenticeship in hairdressing at the Leonard St. Charles salon. Over the years, numerous family and friends would fall victim to her notorious perms.



Jackie spent many summers of her youth at her family's cottage on Lac La Belle. She loved the lake and moved back to it from 1984 - 2010. Countless families and friends enjoyed lively gatherings at her home, where Jackie took center stage, usually holding a bowl of her famous potato salad. Jackie was also a longtime resident of Elm Grove, where she raised her young family and eventually found herself back to, for her golden years. She was a member of St. Mary's Visitation Parish in Elm Grove.



Jackie was the epitome of nurture. She not only lovingly raised her five children, who she had with her former husband, Richard Reinders Sr., she also cared for grandchildren, great-grandchildren, nieces, nephews, neighbors and friends. It has been noted that Jackie will absolutely hold a place of prominence in the "Babysitters Hall of Fame". That honor will proudly be displayed next to her 1982 Woman of the Year award she received from the Oconomowoc YMCA.



Possessing cooking skills that could rival Julia Child's, Jackie often joked that it would be easier to get the whole world fat than her skinny, so homemade apple pie, cheesy muffin canopies and banana bread with chocolate chips were frequently bestowed upon the masses. She enjoyed a good cup of coffee, entertaining, traveling, reading, cooking but mostly, spending time with her family.



Jackie is survived by her five children: Laurie Reinders of Elm Grove, Wisconsin; Richard (Anne) Reinders Jr. of Whitefish Bay, Wisconsin; Craig (Karen) Reinders of Hartland, Wisconsin; Shelly (Jon) Peters of Hope, New Jersey; and Joel (Mary) Reinders of Mt. Horeb, Wisconsin. Jackie was the proud grandma of Melissa, Richard, Charlie, Katie, Cole, Jack, Sam, Lucy and Vivienne. She also had the honor of being great-grandma to Luca and Stella. Jackie is further survived by five siblings: her twin, Judy Shepherd; Tom Varebrook; Doug Varebrook; Michael (Cathy) Varebrook; and Peggy (Mark) Wenzel. Her brother, Robert Varebrook, has preceded her in death. Countless nieces and nephews knew Aunt Jackie for her gregarious personality and easy laugh.



The family especially wishes to thank Kathy Ledger, Jackie's friend and caregiver, for the endless patience, many laughs, and heartfelt care she provided our mom.

Friends may visit with the family from 9:30 am to 11:00 am on Friday, August 9 at St. Mary's Catholic Church, 1260 Church Street, Elm Grove. A Funeral Mass will be held at 11:00 am.

In lieu of flowers, the family asks that memorial contributions be made in Jackie's name to The MACC Fund.
LINKS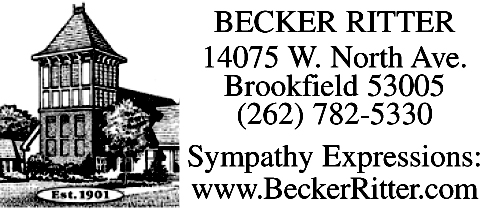 Journal Sentinel
http://www.jsonline.com
Memories
Looks like something went wrong.
Reload the page and try again.
Provided By
Becker Ritter