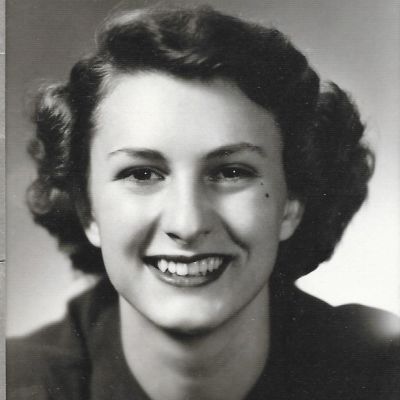 Jacqueline
Arstein
What do you remember about Jacqueline? Share your stories and photos here, and invite others to come share their memories.
Jacqueline Jane Cash Arstein was born January 1, 1934 in Buffalo, Wyoming. She died August 14, 2019 in her home at Paramount Parks Eagle, Idaho. A celebration of life will be held at Hope Lutheran Church in Eagle, Idaho on Monday, August 19. Friends and family are invited to a reception at 10:30 am. Bring stories of Jackie! The service will begin at 11:30 am. The burial is at Dry Creek Cemetery at 1:00 pm on the same day.

Jackie grew up on a ranch about 12 miles outside Kaycee, Wyoming. She had a fun childhood growing up with her older brother, two younger sisters and many cousins. She loved to hide out in the barn and get in trouble with her brother. She attended a one room school house up through 8th grade, then moved to Buffalo to attend high school, only coming home on weekends.

After graduating from high school, Jackie moved to Denver, Colorado and attended Colorado Women's Junior College. She did manage to graduate with an Associate of Arts in 1953, but she was always getting demerits for sneaking out of the dorm at night. She would tell you that sneaking out was easy; it was getting back in that was tough. While she was living in Denver, Jackie met and married the love of her life, Elmer Arstein. They married October 17, 1954 and moved to Pocatello, ID where they raised four children- three girls and a boy. Jackie was baptized and joined Grace Lutheran Church, where she and Elmer were active members for many years in Pocatello. Later, she was a member of Hope Lutheran Church in Eagle Idaho. While her children were growing up, Jackie got a Bachelor of Arts in 1971 then went on to get her Masters in Elementary Education in May 1975. She taught kindergarten for many years in American Falls, Idaho. She then went back to college and received an Education Specialist degree in January 1989 and worked in Shelly, Idaho as a Nationally Certified School psychologist.

In 1977, Jackie and Elmer went on a Marriage Encounter Weekend which changed the direction of their lives. They were instrumental in bringing Lutheran Marriage Encounter to Idaho. They became a team couple writing many personal talks and traveling all over to share these talks with couples on the weekends. Jackie and her husband loved to cross-country ski and travel. They went on many cruises and traveled abroad and, with three trips to Norway and reunions in the US, had close ties to their Norwegian relatives. Their Norwegian exchange student, Annette Nikolaisen, and her family were loved as honorary members of the Arstein family.

Most of all they loved spending time with their ten grandchildren. They moved to Boise in 1995 to live closer to family. Jackie's husband passed away in 2009, a few days after they celebrated 55 years of marriage. Jackie lived at Paramount Parks for almost 10 years. Now, Jackie and Elmer are celebrating their reunion in heaven! Everybody at Paramount was sure to know Jackie because of her engaging, friendly attitude and her sense of humor. If you heard someone laughing and talking in the common area it could very well have been Jackie.

Jackie is survived by her two sisters, Ginger Curuchet and Sue Myers, her sister-in-law, Annalee Pomonis, who introduced her to Elmer, her four children and their families: Cindy and Gary Arstein-Kerslake and their daughters Anna and husband Matthias, Sara and Olivia and her partner Thomas James; Jana and Chris Villemez and their sons Derek and his wife Colleen and Andy and his wife Julie; Sonya and Greg Greene and their sons Joseph and his partner Evangel and Jacob and his partner Ayla; Mark and Debbie Arstein, their son, Calvin and daughters Emily and Grace Melgard.

In lieu of flowers you may send a memorial gift:

In Memorial to Jackie Arstein

Department of School Psychology - Student Scholarship Fund

Idaho State University Foundation

921 S 8th Ave, Stop 8050

Pocatello, Idaho 83209-8050


LINKS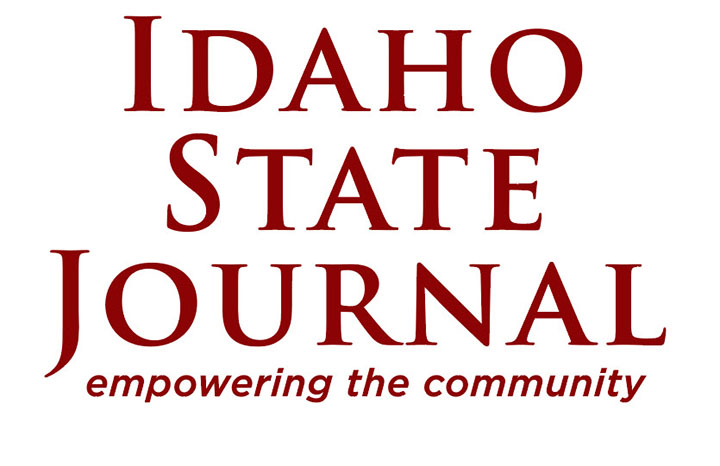 Idaho State Journal
www.journalnet.com
Memories
Looks like something went wrong.
Reload the page and try again.
Provided By
Idaho State Journal