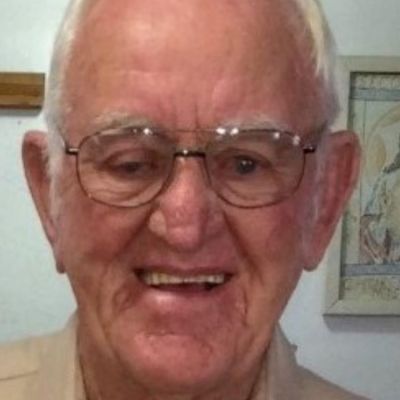 Jackie
Q.
Comer
Join us in celebrating Jackie—please share your stories and photos, and help spread the word about this page!
Pastor Jackie Q. Comer, 88, of Sissonville, WV, passed away on Sunday, November 3, 2019, at Charleston General Hospital.

He was born on October 5, 1931 in Sissonville, WV, the son of the late Pastor Henry Comer and Alma Harris.

He is survived by his loving wife Dorothy Comer, step-daughter Donna (Daniel) Cummings, Tim (Debbie) Harrison, Daughter-n-law Arbutus Comer, brother's Frank (Audrey) Comer, Gene (Geraldine) Comer, and sister's Virgie Dawson and Lou Rice.

Grandchildren, Samantha (Tracy) Chase, Chris (Lisa) Comer, Scott (Rachel) Comer, Kenneth Brooks, Jeff (Mrissia) Brooks, Harold Brooks, and Tammy (Shawn) Patterson, step-granddaughter Amber (Dave) Harrison, and many beloved nephews, nieces and great grandchildren.

He was preceded in death by sons Quinton Guy, Lonnie Wayne, Stanley Bruce Comer and daughter, Viola Brooks. His former wife, Reva Crihfield Comer; as well as, many beloved brothers and sisters.

Jack was a preacher at Second Creek Community Church. He remained a faithful servant to the end, his favorite bible verses being 2 Timothy 4:7-8. He did fight a good fight and finished his course and kept the faith. He is awaiting his crown of righteousness.

He loved his family and friends beyond measure. He cherished the trips to the restaurant with his girls, Dorothy, Arbutus and Donna. He was like a second father to Samantha, Chris and Scott, treasured immensely. Jack loved spending time hunting and fishing, and telling old stories that were favored memories...oh, how he would laugh. He holds a special place in the hearts of Chelsea, Dakota and Jakob; they had the blessing of growing up beside of him. Dominic and Riley were special blessings that always made him smile. Jack wore out several bibles he would get his coffee and study early every morning; never wanting his eyes to fail him as he loved reading the word of God.

Jack was always a hard worker. He worked many construction/operator jobs, with the last being at Orders & Haynes. He was a union steward, Local 132. His life was not easy, but it was fulfilled and he was a blessing to those who had the good fortune to know him. Whether he was preaching, baptizing, foot washing or witnessing, he loved being about his fathers' business.

Funeral Service will be 11:00 am Friday, November 8, 2019 at the Waybright Funeral Home, Ripley with Pastors Leroy Conner and Danny Beckner officiating. Burial will be in the Thomas Milam Cemetery, Kenna. Friends may call from 6 to 8 pm Thursday at the funeral home.

In lieu of flowers the family suggests making a donation to a church in memory of Jack.


LINKS
Waybright Funeral Home
http://www.waybrightfuneralhome.com

Charleston Gazette-Mail Obituaries
http://www.wvgazettemail.com