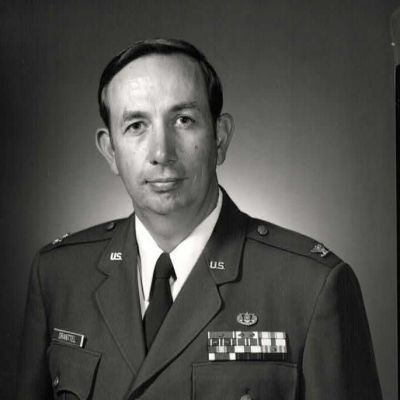 Jack
Dranttel
How do you know Jack? Please share your stories and photos, and help spread the word about this page!
Jack Dranttel was born in St. Peter Minnesota in 1941. His father a farmer, also worked in the winter for the State legislature and his mother was a teacher. He has one sister, Mary Kay, also became a teacher. Jack was an exemplary student in high school, played football, and was in a small band, as well as the high school band, playing both saxophone and piano.

After graduating from high school Jack attended the U.S. Naval Academy in Annapolis MD. Near the end of his second year he met Mary Jo Chapin, a sophomore, at Trinity College, in Washington, DC, at a choir "mixer." Jack was in the Glee Club, Catholic choir, and a coach of the Navy crew team. Jack and Mary Jo married after graduation in 1963. He took his commission after the Academy in the Air Force. Jack had an undergraduate degree in Engineering, and attended Law School at night while working in the Presidential Wing in DC. In 1966, he received his law degree and was admitted to the Virginia Bar. Jack and Mary Jo had two children, Tim and Betsy before the Air Force moved the family to Germany, where their son Mike was born. The next years were busy with Jack's career, and their growing family. From Germany, they moved to Kansas, then Virginia, Louisiana, and back to Maryland, where Jack was at the Pentagon for most of his assignments over several years. They bought a house on Chesapeake Bay, to which they added a complete second floor, doing all of the renovations themselves. Jack

LOVED being on the Bay, and especially loved the blue crabs! Another daughter, Jennifer, was added to the family in 1980. The two oldest children went off to college, Betsy to Elon College in North Carolina and later to Wake Forest Law School, and Tim, to the Air Force Academy, after which he continued as an Air Force pilot and in Special Ops. The Air Force next moved the family to Hawaii for four years. Son Mike went to West Virginia Tech after high school, and later joined the Army as an Apache helicopter pilot. Daughter Jennifer graduated from University of Colorado, and received a Master's Degree from the Savannah School of Art and Design.

Jack was a Judge Advocate, Military Judge, and Council to a four- star General. He was awarded many distinctions and honors, including Most Outstanding Judge Advocate in the Air Force in 1971, and more importantly, he earned the deep and abiding respect of all of his colleagues, from the secretaries, to the attorneys and Generals. He was the head of all the Air Force Lawyers in the Pacific as Chief Judge Advocate when he retired in 1988 and went to work as Council to the US House Armed Services Committee. After a few years in that position, he fully retired to spend more time with his family.

Jack loved his fellow man and enjoyed engaging in conversation with people of all walks of life. He took great pleasure participating in and following politics, and was a veracious reader. His best asset, both at work and play, was problem solving, be it a complicated legal issue to win the case, how to double the size of a house, or how to get one of his kids to pick a pound of crabs for $1.00. Hobbies over the years include fishing, hunting, skiing, sailing, traveling, and playing golf. For years he owned his own small plane, and flew as far south as Mexico, and north to Alaska, and coast to coast. But above all, his family was most important to him and he was greatly loved by them and will be sorely missed. He is survived by his four children and their families, which include six grandchildren and two great-grand children, his beloved wife of 58 years, Mary Jo, and his sister Mary Kay Pexa. Services to be held at St. Thomas More Church. Arrangements by Toale Brothers Funeral Home.
LINKS
APG Southern MN House Account

St. Peter Herald
https://www.southernminn.com/st_peter_herald