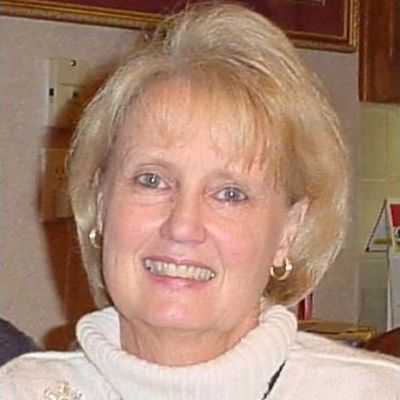 Irene
Gray Jason
What do you remember about Irene? Share your stories and photos here, and invite others to come share their memories.
Irene Gray Jason of Keller, Texas passed away on March 19, 2021 in Fort Worth, Texas. She will always be remembered as a loving Wife, Mother, Mimi & Friend to many who knew and loved her. She was born on October 1, 1942 in Mansfield, Tx to Porter Ashbey Payne & Mary Elizabeth Thompson.

Irene was such an incredible example, starting her career in Birdville Independent School District as a teacher assistant. She worked her way through college earning her Bachelor's degree to become a teacher at Watauga Middle School. She continued her education and received her Master's degree at Texas Woman's University. She went on to be Principal at Shannon Learning Center and later she became an Administrator for the BISD as Director of Special Services. She returned to her position as Assistant Principal at Richland High School to fulfill her love of working more closely with students.

Barry & Irene were avid vintage car rallyists, who participated in the Great Race from 2002-2014. She made Great Race history by being the only woman driver to have won the Great Race and she did it 3 consecutive years, a feat that has never been duplicated. She further participated in the only time in the 40 year history to have a perfect score in a stage. She accomplished that feat in a 1966 Mustang, the first and only time a post war car has won the event. Barry & Irene retired from Great Racing following their 3rd consecutive win in 2014.

She was an avid golfer who traveled to Scotland to play on the old course at St Andrews known as "The Home of Golf". For several years Mother's Day was a special event where she loved going on her Mother-Daughter cruises. In the springtime she loved going fishing with her husband and her son. She enjoyed holiday cooking with her grandchildren. She took pride in seeing all 3 of her grandchildren graduate from college. She met her husband Barry at a New Years eve party put on by the First United Methodist Church's singles group in 1981 and spent the next 40 years together as partners, friends and husband & wife.

Irene is survived by husband Barry Jason; daughter Tonja Hamel and husband Matt (Chief), son Bruce Gray and wife Elaina; grandchildren Matt Everitt and wife Shavawn, Casey Everitt and wife Amber, Tatum Gray, Macy Hamel; great grandchild Knox Everitt; sisters-in- law, Darlene (Holly) Goetz and husband John, Debbie (Deborah) Jason and husband C.H. Mathews; nieces and nephews, Van Langley and wife Patricia, Mary Franklin, Cindy Miller, Chris Goetz and wife Gloria, John Goetz and wife Mechelle, Alexis Jason-Mathews. She was preceded in death by sister, Barbara Ann Miller and husband Douglas Miller.

The visitation will be held from 4:30- 6:30 pm on Wednesday March 24, 2021 at Bluebonnet Hills Funeral Home at 5725 Colleyville Blvd, Colleyville, Tx 76034. The funeral service will be held at 11:00 am on March 26, 2021 at First United Methodist Church of Fort Worth 800 W 5th St, Fort Worth, Tx 76102.

In lieu of flowers, Memorial contributions may be made to First United Methodist Church of Fort Worth Mission. If you wish to send floral condolences in honor of Irene, you may call Southlake Florist (817)491-1165.
LINKS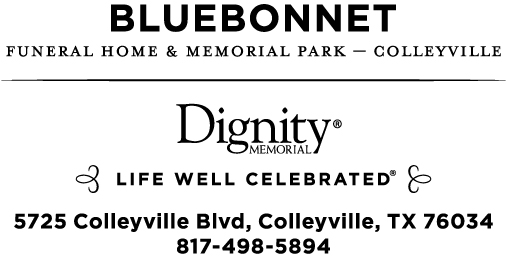 Bluebonnet Hills Funeral Home
Ft. Worth Star-Telegram
http://www.dfw.com