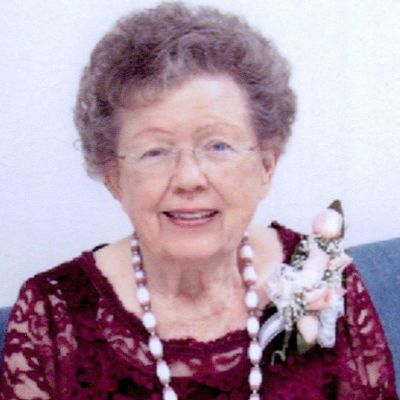 Ima
Jeanne
Johnson
Did you know Ima? Please share your stories and photos, and help spread the word about this page!
During the Great Depression in 1930, Jacob Calvin and Lorenia Sexton Payne welcomed their sixth child, Imogene Payne. The Payne's lived in the small community of Harriet located about nine miles east of San Angelo, Texas. Imogene was an active child who loved to sing at home and church. She won an award for singing the loudest in the young children's choir. Imogene attended church with the family at the Harriet Church and at the Harriet School. When she reached the 7th grade she rode a bus to Miles, Texas where she attended Miles High School for two years. In 1946, the bus carried the Harriet school children to San Angelo schools. Imogene graduated from San Angelo High School in May 1947. After graduation she then went by the name Jeanne. Jeanne went to work for the San Angelo Standard Times and learned to operate a teletype. She also worked for the Hesses. She attended San Angelo Business School and attended Western Union Teletype School in Springfield, MO. Afterwards worked for Western Union Teletype School in Sherman, Texas, Los Crucus, NM, and San Angelo. Her work history expanded following marriage on November 5, 1949, working at Goodfellow AF Base in San Angelo, the University of California in Los Alamos, NM, and General Telephone Co. of the Southwest in San Angelo where she worked in the Engineering Dept. Revenue Requirements Department and the last seven years at General Telephone Company served as the Assistant Cooperate Secretary, the job which she loved. Jeanne retired from General Telephone in January 1982, beginning there in 1957. Jeanne was the primary caretaker of her parents prior to their deaths and the caretaker of her mother-in-law, Jo Irma Johnson, following the death of her father-in-law Andrew C. Johnson. When the US Congress passed the Bill requiring all CDL holders who drove trucks, Jeanne founded a company SW Consortium Drug and Alcohol Testing. She enrolled members of her husband's business and school bus drivers. Also enrolled some school athletes who competed in UIL competition. Jeanne & her staff did on-site collections following Federal requirements. The team traveled all across Texas to the borders of Louisiana, Oklahoma & New Mexico. Jeanne loved to sing and participated singing in school and church choirs as well singing with groups, duets, trios & quartets. She attended the Stamps School of Music in Dallas the summer of 1947, attending with several people who later became famous musicians, who appeared on Bill Gaither's & other television shows. Jeanne attended several Gaither Concerts in Texas. Some noted artists have come to San Angelo for concerts which Jeanne attended. Jeanne in her final years enjoyed good health and traveled to music and sports events. She was in the crowds of Billy Graham in Texas and New Mexico. She is survived by one daughter, Melody Allen (Stacy); three grandchildren, Melissa Culucio (Paul); Melinda Thompson (Michael); Josh Stacy Allen (Miranda) and great grandchildren Chandler & Maycala Thompson; Trenton Allen, brother, J. C. Payne, Jr. (Carolyn); sisters, Shirley Ruth Smelley (Don); Bonnie White (Darwin); sister-in-law, Illa Faye Payne; sister-in-law, Audell Payne; sister-in-law, Kathryn Payne and numerous nieces, nephews and other kin. She was preceded in death by her husband Andrew Josh Johnson; parents Jacob & Lorenia Payne, brother James Sterling Payne (Christine); sister, Geneva Holden Patton (Homer); brothers, Herman Russell Payne; Tom Ellis Payne; Ira Lee Payne. Graveside service will be 2pm, Thursday, July 22 at the Paint Creek Cemetery. Caretakers who loved and cared for Jeanne included her sister Shirley and local neighbors and friends. Thank you to Doctors John Granaghn, S. Benshmane, Steven Ritter & Stephen Coats, PA Rebecca Taylor, Tracie and staff at Hilltop Park and Rehab, and Alpha and Omega Hospice.
LINKS

Galbreaith Pickard Funeral
http://www.galbreaithpickard.com

San Angelo Standard-Times Obituaries
http://www.gosanangelo.com
Memories
Looks like something went wrong.
Reload the page and try again.