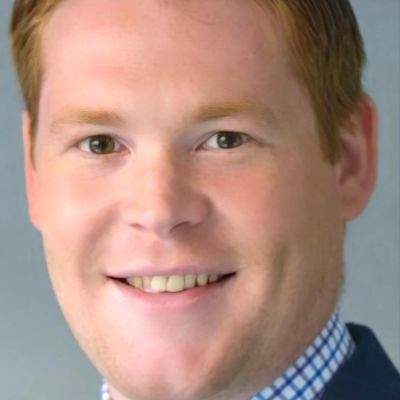 Ian
Lindquist
How do you know Ian? Please share your stories and photos, and help spread the word about this page!
Ian Kenneth Lindquist passed away on May 5, 2022, after a valiant battle with leukemia, surrounded by his loving family in Hyattsville, MD.

Born December 24, 1986, Ian grew up in Unionville, CT and attended the Farmington Public Schools where he played soccer and sang in music groups. He attended St. John's College in Annapolis, MD, immersing himself in his love of the classics; he was happiest reading and discussing Plato, Homer, Aristotle and Shakespeare.

After graduation, Ian taught middle and high school classics at the Great Hearts Schools in Phoenix, AZ, coached soccer, and served as assistant headmaster. He met Kelly Mason when he took a summer Latin class at Notre Dame. Kelly was his dream come true: a soccer player, philosopher, and lover of the Latin Mass. They married on June 16, 2012.

Ian and his family moved to Washington, DC in 2015 to begin a new career, when he was selected as a Fellow with the Public Interest Fellowship and was assigned to work at the American Enterprise Institute in education policy. Most recently, Ian was Senior Advisor to the Public Interest Fellowship, having previously served as Executive Director, and was also a Fellow at the Ethics and Public Policy Center. His work focused on liberal and classical education, civil society and civic education, and the traditional and communal grounds of liberty in modern and contemporary society and culture.

Ian found peace and joy in his faith and family and practiced his faith daily through acts of kindness and prayer. He loved singing songs and reciting poetry with his children, who will carry this tradition forward. The children inherited many gifts from their father, among them Ben, who carries forth his father's courage; Sophie his love of beauty; Abby his soul; Evie his green eyes; Thea his athleticism; Cheech his gift of language; and Cora his heart.

In the last week of his life, he continued to watch soccer, discuss Hamlet with his brother, argue politics with his father, and talk about philosophy with his mother. His greatest joy in his last days was being home with his children - listening to their laughter, praying, and singing with them with his beloved Kelly by his side.

Left to mourn his passing and celebrate his life are his wife Kelly and their children Benedict, Sophia, Abigail, Evelyn, Theodora, Cecilia, and Victoria; his parents Ted and Lisa Lindquist of Unionville, CT; his brother Garth and partner, Iti, of Phoenix, AZ; the Mason Family of Gallup, NM; and many aunts, uncles, cousins, and friends.

The family would like to thank Ian's colleagues at the Public Interest Fellowship for their support, and the family's many friends for their friendship, support and prayers during the past year.

Visitation and Rosary will be held at St. Francis de Sales Parish, 2015 Rhode Island Ave NE, Washington DC 20018 on Wednesday, May 11th from 5-8 p.m. Requiem Mass will be held at The Saint John Paul II National Shrine, 3900 Harewood Rd NE, Washington DC 20017, on Thursday, May 12th at 10 a.m. Private Interment immediately following the Mass. Reception and Eulogies at the Saint John Paul II Shrine following the Christian Burial (More details of time to follow). See www.caringbridge.com or www.collinsfuneralhome.com for more information. As the Spirit moves you, flowers are welcome or donations can be made to St. Francis de Sales Church, 2019 Rhode Island Avenue NE, Washington DC.
LINKS
Francis J Collins Funeral Home

Dow Jones/Wall Street Journal
https://www.dowjones.com