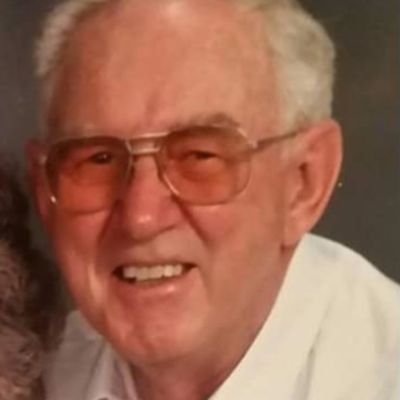 Hugh
Harold
Brown
Help us celebrate Hugh! Please share your stories and photos, and invite others who remember Hugh.
Hugh Harold Brown, 92 a lifelong Morgan County resident, passed peacefully into his heavenly eternal home on Sunday, November 3, 2019 with family at his side. Hugh Harold was born on June 27, 1927 in Paragon, IN. Hugh married the love of his life and soul mate, Caroline Ruth (Lucas) Brown on March 12, 1972, and celebrated 45 years of marriage before Carol's passing in 2017.

He was the oldest son of four children born to Hugh Lee and Edith Marie Brown. Hugh Harold graduated from Paragon High School as senior class president in 1944. His children and everyone who knew Hugh Harold remember him as a genuinely kind, caring, smiling, Christian man who was a talented singer, musician, entertainer, dear friend, honorable loving husband and wonderful, giving father, and always putting their needs before his own. His love for family and friends was unconditional.

Hugh Harold began working on the family farm at an early age. After farming, and his service to his country in the U.S. Navy, he worked for Westinghouse as a spot and seam welder and then worked at C.F. Roark Welding and Engineering in Brownsburg, IN as an aircraft spot and seam welder for 25 years. He was later called back to Roark's by owner Fred Roark to train welders in his trade. He then worked at Twigg Corporation, Martinsville, IN where he retired.

Hugh Harold was a member of the First Baptist Church in Paragon, IN and a close friend of the Whitaker Baptist Church where he and his wife, Carol attended when possible. Hugh Harold had a love for the Lord and was very devout in his faith. Hugh had a love and passion for music and began playing guitar and singing early in his teens and performed music his entire life. Hugh and Carol were well known for their talent together as singing gospel and country music in Indiana and Florida, where they spent winters at the Southern Pines Resort in Frostproof, FL for 19 years, and were valued performers at the weekly Coffee Breakfast Time. They both enjoyed performing with country and gospel bands, which included the Tune Tossers, where they volunteered for over 30 years for the weekly and special event dances at the Martinsville Senior Center, in Martinsville, IN. They recorded several CD's together, and Hugh had CD of him playing guitar and harmonica with military songs, and wrote two songs titled Sea Sick Blues and the Wabash Boogie. Hugh was an accomplished harmonica player as well. Hugh loved music so much and passed that passion, talent and legacy to his children in that they all play an array of instruments and are accomplished singers/musicians as well.

Hugh Harold joined that U.S. Navy just after graduating high school at 17 years of age, in 1944. He served his country during the last part of WW II and had basic training in San Diego, CA and then to Subic Bay Philippines, the Asian Pacific ocean, the Suez Canal, and many other seas. He was stationed aboard the USS Titania aka 13, and the USS Chikaskia ao 54 during his military career and after five years, he was honorably discharged in 1949.

Hugh Harold was a regular singer and guitarist on the WTTV-4 Sarkes Tarzian Bloomington's show the "Hayloft Frolic". In 1958, he traveled two months with the Uncle Bob Hardy's Hayloft Frolic performing a USO show in Germany for the American troops.

Hugh Harold has been a member of the Masonic Lodge for over 65 years. Hugh Harold Brown is a member of the American Legion Post 230, Martinsville, IN with 60 continuous years and a life member since 2007. Hugh also has belonged for many years to the Veterans of Foreign Wars Post 1257, Martinsville, IN and was awarded the "Veteran of the Year 2018-2019".

Hugh cherished his children and leaves behind a host of loving family including his children, Mark H. Brown (wife, Lona), Rodger L. Brown (wife, Lois), Rick Brown (Tammie), Jo Ellen (Brown) Smith (husband, Dean), Shellie L. Brown, Randy Brown (wife, Linda), Kelly L. (Davis) Walton (husband, Steve), Lisa (Davis) Sayers, and Dee Ann (Richards) Waggoner (Tim), and 19 grandchildren, 31 great-grandchildren, a great-great granddaughter, and many beloved nieces and nephews.

He is preceded in death by his parents, his loving wife, Carol, his sisters Nila Jo Herrington, and Marilyn Dee Herrington, his brother Jackie Lee Brown, and grandson Tye Patrick Brown.

In lieu of flowers, please send donations to the American Legion "Color Guard" Post 230, 701 E. Morgan St., Martinsville, IN 46151

The Celebration of Life service will be on Saturday, November 9, 2019, at 11:00 am, visitation is one hour before at 10:00 am at Costin Funeral Chapel, 539 E. Washington St., Martinsville, IN 46151. Hugh will be laid to rest immediately following the service at Friendship Park Cemetery in Paragon. Online condolences may be made at www.costinfuneralchapel.com.
LINKS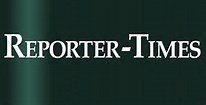 Martinsville Reporter
http://www.reporter-times.com