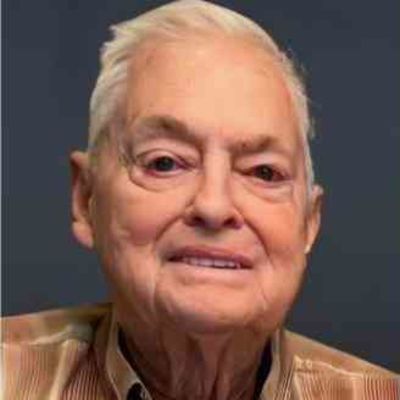 Mr.
Howard
"Buddy"
Chapman
Coulby
Sr.
Join us in celebrating Howard—please share your stories and photos, and help spread the word about this page!
Howard Chapman (Buddy) Coulby, Sr., 89, of Jesup, Ga. died August 8, 2022. The Newburg, Maryland native was a member of Screven United Methodist Church and a retired U.S. Army Master Sergeant, having spent most of his career in the 82nd Airborne Division. Some of his tours of duty include Korea, Vietnam (1st Calvary Division), Alaska, Dominican Republic, and Saudi Arabia where he served as Senior Enlisted Logistics Advisor to the Saudi Arabian Army. Numerous badges and medals, including the The Bronze Star, Master Parachute Badge, and Combat Infantry Badge were awarded him for his outstanding military service. After retirement, he was a rural mail carrier for 10 years before pursing his love of commercial fishing and crabbing full time. He was the owner of Coulby's Crabs in Brunswick, Ga. He enjoyed fishing, gardening, woodworking, and spending time with grandchildren. He was predeceased by a wife, Myrtle Coulby; a son, Sgt. 1st Class Howard Coubly, Jr.; grandson, Eddie Coulby, brothers, James, Robert, and Adrian Coulby; and his parents, Edgar and Irene Stine Coulby.

Survivors include his wife, Patsy Coulby of Jesup; daughter, Sharon Baker (Wayne Lee) of Brunswick; daughter-in-law, Debbie Coulby of Venice, FL; sons, Kenneth Coulby, Walter (Janet) Coulby both of Nanjemoy, MD; two step daughters, Lori (Scott) Stradtman of Brunswick and Sabra (Philip) Bazemore of Dexter, Ga.; brothers, Thomas, Joseph, Phillip, and Edgar Coulby; sisters, Betty Bowling, Mary Ganus, and Lorraine Stamm; 9 grandchildren; 7 step-grandchildren; 15 great-grandchildren; special brothers and sisters-in-laws and many nieces and nephews.

Visitation will be held 4:00-6:00 p.m., Friday, August 12, 2022 at will be held Arehart-Echols Funeral Home, LaPlata, MD.

Graveside service will be 11:00 a.m., Saturday, August 13, 2002 in Christ Church Cemetery Wayside, Newburg, MD.

In lieu of flowers, donations may be made to GHC Hospice Foundation, P.O. Box 15665, Savannah, GA. 31416.

Rinehart and Sons Funeral Home and Arehart-Echols Funeral Home are in charge of arrangements.
LINKS
SOMD News - Maryland Independent - Enterprise - Calvert Recorder
http://www.somdnews.com/section/news07