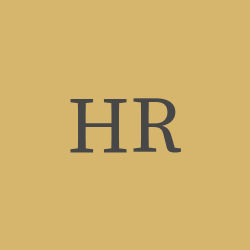 Herbert "Herb"
A.
Reichwald
What do you remember about Herbert "Herb"? Share your stories and photos here, and invite others to come share their memories.
Herbert "Herb" A. Reichwald, age 96 of Dousman, passed away on Wednesday, December 15, 2021. Herb was born on November 16, 1925 to the late August and Olga (Moser) Reichwald in Gillett. He spent his childhood in Gillett and attended Gillett High School. At age 17, Herb enlisted in the U.S. Army during WWII. He was a part of the 596 Airborne Group and served in Italy, France, Belgium, and Germany. Herb was on his way to the Pacific when the war ended and was honorably discharged a few months after the war. He often said "I wouldn't take a million dollars for the experience, but I wouldn't give two cents to do it again!"

Herb married Marie Sack on July 26, 1947 in Milwaukee. He owned his own business, Downtown Auto Body, for many years and had a very successful career serving as body shop manager for local dealers in Milwaukee and Ripon, WI. After living in Milwaukee and Green Lake, the couple lived in the Shawano and Cecil areas for 14 years. Herb and Marie were both longtime members of St. John Lutheran Church in Gillett and were also very active at Martin Luther Lutheran Church Milwaukee.

Alongside Marie, Herb was also a private pilot and for several years, they owned their own airplane. Herb was also a member in good standing as a Mason and member of the Shrine in Wisconsin. He and Marie spent the last several years at Three Pillars Masonic Care Center in Dousman, where Herb also attended lodge. Herb was past Worshipful Master of 3 separate Masonic Lodges in Wisconsin. He was an active volunteer throughout his life and continued to volunteer at the Care Center. Herb was an enthusiastic supporter of all of Wisconsin's sports teams.

Herb is survived by his son, William (Joan) Reichwald; daughter, Linda (Craig) DeClark; 9 grandchildren; 13 great-grandchildren. He is further survived by many nieces, nephews, other relatives, and friends. Herb is also survived by special friend, Charlotte Schmid.

He was preceded in death by his wife, Marie; parents; son, James; daughter-in-law, Marty; grandson, Thomas; two brothers.

Visitation will be held on January 8th at St. John's Lutheran Church in Gillett from 10:00 AM until the funeral service at 11:00 AM with Pastor Chris Byars officiating. Herb will be interred in St. John's Lutheran Church Cemetery. Gruetzmacher Funeral Home in Suring is assisting the family with arrangements. Online condolences can be expressed at www.gruetzmacherfuneralhome.com.

The family would like to thank the staffs of Masonic Senior Care Center, Aurora Hospital, Allay Home and Hospice, and Three Pillars in Dousman, WI for the excellent care offered to Herb and his family in their time of need.
LINKS
Gruetzmacher Funeral Home
Lake Country Now
http://www.jsonline.com/communities/lakecountry