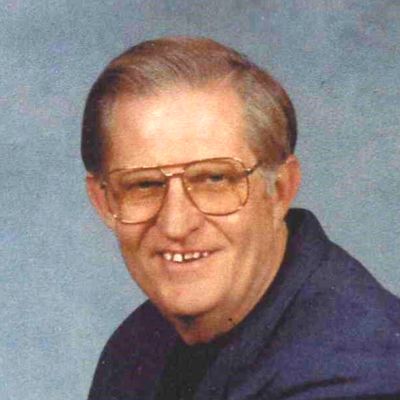 Henry
Allen
Wilbanks, Jr.
What do you remember about Henry? Share your stories and photos here, and invite others to come share their memories.
Henry Allen Wilbanks, Jr. was born August 27, 1936 to Beatrice Walker and Henry Wilbanks, Sr. in their home in Spearman, Texas. He passed away to meet his Lord and Savior on August 23, 2021.

They moved to a farm by Dumas, Texas where he attended Palo Duro grade school. He attended Dumas High School where he had to drop out to help his dad because he was in bad health.

He joined the National Guard and retired from that because he was needed to help his dad harvest.

He married Linda McCoben and continued to farm until he got allergic to maize.

He went to Amarillo College and received a degree in diesel mechanics then he got his GED. They moved to Amarillo and he worked at Dave Roberts Wetern International Harvester as a journeyman mechanic. He then went to work at Canyon Independent School District as head of the north bus barn as the only mechanic in charge of 50 buses. He retired from there and went to work for Panhandle Transit for five years.

He married Margaret (Margie Sharp) on January 1, 1976.

While he lived on his farm he learned how to butcher and weld since he had free time in the winter after he fed the cattle and started irrigation. Then in the evenings the same and read a lot.

Henry had a lot of interests. He got a degree from South West Baptist Seminary at Amarillo College and did Bible studies. He had a collection of WWII memorabilia which came from his Aunt Faye Klutts. She had a caf? and party room in Dalhart, Texas. during WWII. His daughter Peggy found WWII books at garage sales.

He served the Lord wherever He led him. He and his wife Margie and the Lord started the singles department at First Baptist Church in Canyon. Helped Charles Vick start a mission church and helped in a revival for another mission church. Leader of men's breakfast at First Baptist Church where they had steak frys at J.C. Newtons ranchette, fishing trips for three days in New Mexico, Saturday morning breakfast at First Baptist Church with George Hamontree helping him.

Being a mechanic, he had to take classes to keep up with all of the changes. He also took all of the cooking classes that were offered. He built model cars starting when he was a teen and kept most of them. He showed a park scene car show diorama at the Make-A-Wish Show in Amarillo several times and also in Borger, Plainview and Dumas.

He is survived by his loving Wife Margaret (Margie), two daughters, Peggy Wilbanks and Susan Word and husband Mike. Special sons Ted Sharp and Tom Sharp and wife, Stephanie. Five grandsons, one granddaughter, eight great-grandsons and one great-granddaughter.
LINKS
Hearst West Texas Call Center

Canyon News
http://www.canyonnews.com