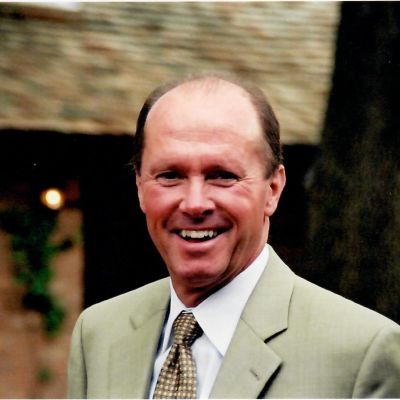 Henry
Lee
Jones, III
Help us celebrate Henry! Please share your stories and photos, and invite others who remember Henry.
Lee Jones, beloved husband, father and grandfather, died on Thursday, July 21, 2022, at his home in Bluffton, South Carolina. He was 72 years young.

A retired veteran of the United States Army and an American Airlines pilot, Lee was born Harry Lee Jones, III, in Fort Belvoir, Virginia on April 30, 1950, to Major General (Ret.) Harry Lee Jones, Jr. and Gloria Raeder Jones. Both preceded him in death. Lee lived around the world following his father's military career including Heidelberg, Germany and Saigon, Vietnam from where he and his family were evacuated in 1965 during the Vietnam War.

Back in The States, Lee attended Fishburne Military Preparatory School in Waynesboro, Virginia, continuing on to Presbyterian College in Clinton, South Carolina, where he participated in ROTC and was an active member of the Sigma Nu Fraternity. Lee graduated in 1973 with a Bachelor's Degree in Business. He maintained lifelong friendships with his fraternity brothers.

Following in his father's footsteps, Lee served honorably in the United States Army where he was a Distinguished Graduate of the United States Army Aviation School. During his service, he flew helicopters and fixed-wing aircrafts, and was a Certified Flight Instructor for both. He ended his military career in 1980 as a Captain.

Retired from the Army, Lee moved to Midland, Texas where he served as a corporate pilot, until joining American Airlines as a Flight Engineer in 1985. He spent the next twenty-nine years as a pilot, earning the titles of Captain and Check Airman, retiring in 2015.

"Lee Bob" as he was affectionately named by his friends in West Texas, met his beautiful future bride Lora Jones, n?e Smith, of Lubbock, Texas in February of 1982. The two were together for almost forty years, during which time they raised their two beloved girls: Katie and Abby.

A stranger to no one and a friend to all, Lee was the picture of a southern gentleman. He was welcomed everywhere he went, including New Orleans, Louisiana, where he was a member of the Azalea Club and the Windsor Club, and was a founding member of the Momus Mourner's Society.

Before retiring from American Airlines, Lee returned to South Carolina, bringing Lora with him. While there, Lee discovered a new love: sporting clays. He also deepened his friendships with his Sigma Nu brothers, one of the main reasons behind his return.

Lee is survived by his wife, Lora, daughter Katie Jones Audas and her husband, Jeremy, their daughters, Aspen and Gracie of Midland, Texas, and daughter Abby Jones Davis and her husband, Forrest Davis and his son, Liam of Orlando, Florida, his sister, Pat Sullivan, and her children, Alex Sullivan and Ashley Mudge of Tampa, Florida.

A memorial service will be held this Friday, July 29th, at 2:00 p.m., Sauls Funeral Home at 90 Simmonsville Rd., Bluffton, South Carolina. In lieu of flowers, the family asks that you consider donating to the Arise Alliance Institute of Tampa, Florida (1511 N. Westshore Blvd., Suite 750 Tampa, FL 33607), a foundation started by his family six years ago, or a charity of your choosing.
LINKS
Midland Reporter-Telegram
http://www.mywesttexas.com