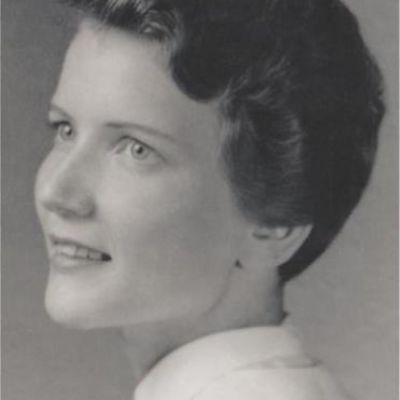 Helen
Marie
Shepherd Klingler
How do you know Helen? Please share your stories and photos, and help spread the word about this page!
Helen Marie Shepherd Klingler, 82, passed away peacefully on Monday, May 17, 2021 at her home in Rexburg, Idaho.

She was born November 28, 1938 in Pyramid, Kentucky to Gold Shepherd and Gracie Layne.

Helen graduated from Salyersville Kentucky High School in 1957 and attended Berea College graduating in 1961. She was a high school history teacher in Evarts, Kentucky when she met LDS Missionary Blaine D. Klingler.

After Blaine returned home to Rexburg, and after 6 months of correspondence, he invited Helen to spend her Christmas school break in Idaho. They decided to get married on Christmas Day 1962. Blaine and Helen were later sealed in the Idaho Falls LDS Temple June 4, 1964.

Helen helped Blaine on the family farm in the Newdale area. She also worked for ARTCO Printing, JC Penneys, and at the Ricks College Hart Building Ladies Locker Room. In the late 1980's, Helen updated her Idaho teaching certificate and was back to her true love of being a history teacher at the Madison Junior High School from 1989 to 1991.

As a member of the LDS Church, Helen served in many callings in the Primary, Cub Scouts, and Relief Society. She helped her 3 sons all become Eagle Scouts.

Helen was a founding member of the Tell a Tale book club and enjoyed discussing books with her friends and neighbors. Helen had a special friendship and love for her daughter who cared for her and Blaine until each of their passing.

Helen is survived by her sons?David (Jackie), Gary (Alene), Delwyn (Wendy), daughter Eileen, 11 grandchildren, 1 great grandchild all of Rexburg, and Sisters Ethel Potter of Cincinnati, Ohio, Mary Trimble of Salyersville, Kentucky, Juanita (Bill) Williamson of Morehead, Kentucky, and Sister-In-Law Charity Shepherd of Gunlock, Kentucky along with many family members and a host of friends both in Kentucky and Idaho.

She was preceded in death by her parents, husband Blaine, and Brothers Harold Shepherd and Frank Shepherd.

Family will receive friends, Sunday, May 23, 2021, at Flamm Funeral Home in Rexburg from 4:00 p.m. to 5:30 p.m. A graveside service will be held Monday, May 24, 2021 at 11:00am at Fielding Memorial Cemetery in Idaho Falls, Idaho. Condolences may be sent online via, www.flammfh.com.
LINKS
Standard Journal Call Center Account
https://www.rexburgstandardjournal.com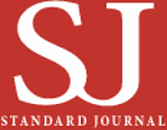 Standard Journal
http://www.rexburgstandardjournal.com