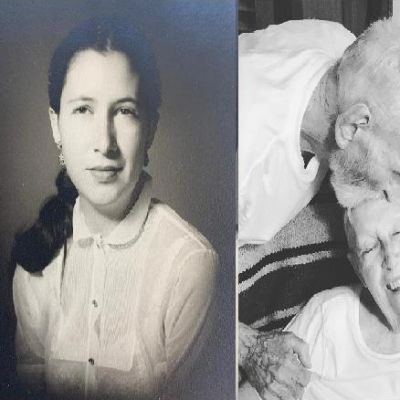 Helen
Miles
Shelton
What do you remember about Helen? Share your stories and photos here, and invite others to come share their memories.
Helen Shelton OBITUARY

Helen Miles Shelton, 87, of Tilden, Texas passed away peacefully with immediate family gathered around her at the family home in Mc Mullen County on November 13, 2020. As a dedicated wife, mother, school teacher, artist, and rancher, Helen lived a full life with a positive impact on everyone she encountered - especially the students of Tilden elementary school where she taught for thirty years. A fourth-generation Texan; she was a Rancher's Daughter, a Rancher's Wife, and raised three sons on the Rancho Cruz. A true "family person", she was very active in maintaining and recording the extended family history of the Sheltons, Miles, Carons and Martins. As an artist, she loved drawing, photographing, and painting the animals, flora and fauna of her native "Tierra Brasada." She lived a good Christian life, truly loved her family, friends, students, and all the animals under her care. We, her children, know that she now rests in the arms of our Lord joining her parents and older brother who preceded her. We will miss her.

Helen is survived by her husband Tommy Shelton of Tilden Tx, their children Tomas and Darlene Shelton of Adkins, Tx, Bubba and Rissa Shelton of Tilden Tx, and Richard and Lori Shelton of Victoria Tx; her brother Larry Lee Miles of Tilden, Tx and sisters-in-law Pearl and Mary Miles of Tilden Tx; grandchildren, Bailey Serrata of Tilden Tx, Libby Shelton of George West Tx, Orion Vasquez of San Antonio Tx, Wyatt Shelton of Pleasanton Tx, Mamie Fritzsching of Magnolia Tx, and Remey Shelton of Victoria Tx. She is also survived by two great-grandchildren, Graysen and Laikyn Serrata of Tilden Tx, three nephews and two nieces, five grand-nephews and three grand-nieces.

Helen was preceded in death by her parents Emmett and Maggie Miles of Tilden Tx, and her older brother George Emmett Miles of Tilden Tx.

Due to the Covid-19 pandemic, there will not be a funeral service at this time. In lieu of flowers, please donate to the Mc Mullen County Cemetery Association, PO Box 163, Tilden, Tx 78072.
LINKS
Hxxurley Funeral Home - Pleasanton
http://www.hurleyfuneralhom.com
The Progress
http://www.mysoutex.com/pages/home_progress