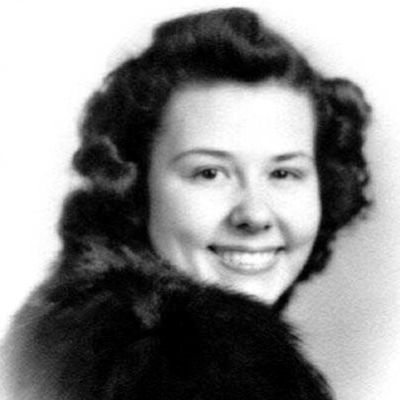 Helen
Ballenger
Longino
What do you remember about Helen? Share your stories and photos here, and invite others to come share their memories.
Helen Ballenger Longino, 95

Helen Longino of New Smynra Beach, Florida, passed away Friday,

May 25, 2018 following surgery to repair a broken leg. She was surrounded by her daughters and grandchildren.

Helena Marie Tornare was born November 17, 1922 in Louisville, Kentucky, third child to Pauline (Neiderman) and Adolph Tornare, Swiss immigrants. A student of classical and character ballet from the age of 12, Helen danced with the Lilias Courtney Ballet Company of Louisville, Kentucky, the Louisville Summer Opera and the Southern Ballet of Atlanta, Georgia before opening her own dance studios. "Miss Helen" taught thousands of children in Louisville, Kentucky, Atlanta, Covington and Conyers.

She was preceded in death by her first husband, John Determann of Louisville, Kentucky, her second husband, Adlai Grove of Atlanta, Georgia, her third husband, Bill Ballenger of Atlanta, Georgia and her fourth husband, Young H. Longino of Fairburn, Georgia.

Helen was a long time resident of Atlanta, Conyers and Covington, where she danced and taught ballet. She studied art with Ouida Canaday, winning art shows with her creative abstract paintings. Helen passed her real estate exam, to go on to flip houses long before it was popular. . Among others, she and Bill Ballenger turned a Covington chicken barn into a wonderful home, and began the renovations on the Bolton-Knight home, a Neel Reid designed home in Covington. Their real estate foray ended with a unique "underground" house in Covington that was built into the side of a hill.

After Bill's death, she married Young Longino, and moved to New Smyrna Beach, Florida in 1987. There, she became active with the Smyrna Yacht Club, and the Halifax Club, Daytona, Florida, daily playing bridge, traveling the world and hosting parties. She was active with Habitat for Humanity, and Halifax Hospice.

Helen is survived by her daughters, Angela Sparks, of Buford, Georgia, Cator Hartley of Statham, Georgia, Danelle Borland of Greensboro, Georgia, Alicia Fay of New Smyrna Beach, Florida, Leah Barnett of Covington, Georgia, and Angel Sandlin of Roswell, Georgia as well as 13 grandchildren, 13 great-grandchildren, 4 great-great-grandchildren, niece Karen Bossmeyer and nephew Glenn Bossmeyer.

Helen has requested to be cremated. A memorial service will be planned for later in the summer. Special thanks to Eastside Medical Center,

Snellville, Georgia for it's outstanding care during this hard time. And to Lexington Place Assisted Living– Memory Care, New Smyrna Beach for the most attentive and loving care partners you can find. She loved each of you.