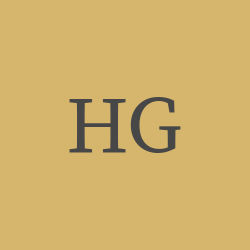 Helen
Gibson
Did you know Helen? Please share your stories and photos, and help spread the word about this page!
Helen Gibson

Helen Gibson, 78, of Arcadia, died Wednesday, July 20, 2022 at Bridge Hospice Care Center. She was born on August 22, 1943 in Carey to James and Madgie (Sparks) Harrold. She married David L. Faust and they later divorced. She then married Clifford Gibson in 1980, and he preceded her in death.

Helen was a very caring, warm, giving lady who would help anyone. Her grandkids were her world. She always cooked too much, making sure everyone's day and life was taken care of. She was also a very religious woman who knew that when her time came God would be waiting with open arms to welcome her home. Helen retired from Kuss Filtration after 33 years of service.

Helen is survived by daughters Barbara Brooks of Arcadia, and Shelly Faust also of Arcadia. Her grandchildren are Nickolas Hudson, Marsi Hudson, Marcus Hudson, Brandie Brooks, Chauntel Brooks, Brandon Brooks, Michael Faust, and Jessica Faust. Helen was blessed with three great-grandchildren: Eli Pennington, Easton Pennington, and Ava Walton. She also had sisters Kaye (Carlos) Thompson, JoAnn (Jim) Johnston, and Rosie (Roger) Workman, as well as brothers William Arthur (Jane) Sparks and David (Jean) Sparks.

In addition to her parents and husband, Helen was preceded in death by her son David Faust, sisters Virginia Lee Bradley, Shirley Lang, Barbara Ziesler and brothers Everett Harrold, Billy James Harrold, and Dougles Spark.

Friends and family may visit from 2:00 - 4:00 p.m. Wednesday, July 27, 2022, at HUFFORD FAMILY FUNERAL HOME, 1500 Manor Hill Rd, Findlay (419-422-1500). Funeral services will be held at 4:00 p.m. following the visitation with Pastor Jim Klausing officiating. Interment will take place at a later date in Arcadia Cemetery. Memorial contributions in Helen's name may be made to the family in care of the funeral home. Online condolences may be expressed to the family at www.huffordfh.com.
LINKS
Hufford Family Funeral Home
http://www.huffordfh.com
The Review Times
http://reviewtimes.com