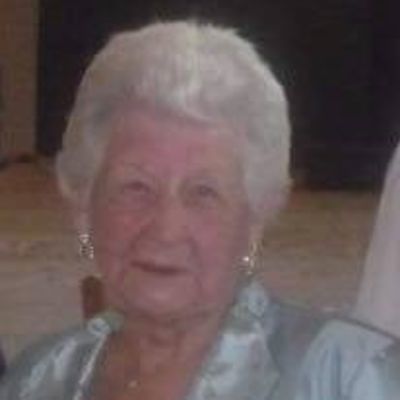 Helen
Louise
Davies
A truly good and caring person--devoted wife, loving mother and grandmother, wonderful mother-in-law, and generous friend. Anyone who knew her will never forget her.
Helen Louise Davies (née Jack), 91, of Menlo Park Terrace, NJ, passed away of natural causes on the morning of August 27, 2015, at the Haven Hospice of the John F. Kennedy Medical Center, Edison NJ. Helen was born in Sewickley, PA on August 25, 1924. She met her future husband, Richard E. "Dick" Davies at Bethlehem Steel in Pittsburgh, where they both worked, and they exchanged vows on December 22, 1948, remaining happily married 39 years until Dick's death in 1987. She was also preceded in death by her brother, Edward Jack of Pittsburgh. Helen is the beloved mother of Denise Frandano of Wilmington NC, Richard E. Davies II of Tom's River, NJ, and Gary Davies of Menlo Park Terrace, NJ; beloved mother-in-law of Paul Frandano and Sharon Davies; and beloved grandmother of Gregory and wife Anna, David, and Jonathan Frandano, Erin Davies Herrmann and Ryan Davies, Shaina Stokes and Michael Davies, and Adam and Holly Schwing, as well as of seven great grandchildren.

Funeral services will be private.

In lieu of flowers or similar memorial tributes, family and friends may make a donation to the Helen Louise Davies Memorial Fund, the entirety of which supports the Shriners Hospitals for Children. Dick was a long-time member of Salaam Temple, Livingston NJ, in the Mid-Atlantic Shrine Association, and Helen was an active member in the Order of the Eastern Star. The Davieses had a strong commitment to the mission of the Shriners Hospitals and routinely called on the Philadelphia location to visit and comfort patients--several of whom they sponsored--whose lives were beneficially transformed in the world-class care of the Hospitals.