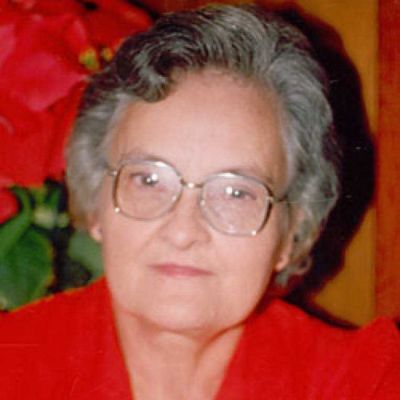 Hazel
Baker
Wells
The warmest and most-loving woman I have ever known, she is missed dearly.
Hazel Baker Wells, 89, of Bainbridge, GA, passed away Friday, March 23, 2012 at her daughter's residence in Cordele, GA.

The funeral service will be held at 4:00 p.m. on Sunday, March 25, 2012 at Ivey Funeral Home Chapel with Rev. Wayne McDonald, Rev. Bill McCamon, and Rev. Don Butler officiating, and will conclude at the chapel. Interment will be at Roselawn Memory Gardens with her grandsons serving as active pallbearers.

The family will receive friends immediately following the service. Online visitors may sign the guest register at www.iveyfuneral.com. In lieu of flowers, memorial donations may be made to West Street Baptist Church, 1511 South West Street, Bainbridge, GA 39819.

Mrs. Wells was born February 3, 1923 in Owensboro, GA, the daughter of Charlie Baker and Clifford Farrow Baker. She was a graduate of Crisp East High School, Class of 1941, and worked for many years in the Bainbridge High School lunchroom. Mrs. Wells was a devoted member of West Street Baptist Church in Bainbridge.

Survivors include her son, Kenneth Wells and his wife, Gretel, of Woodville, FL; her daughters, Margaret Sanders and her husband, Cecil, of Cordele, GA, Theresa Dean and her husband, Steve, of Brinson, GA, and Brenda Dick and her husband, John, of Iron City, GA; her grandchildren, Michael Wells and his wife, Sheila, Philip Wells, Becky Perkins, Ann DeVane an her husband, Scott, Chris Sanders and his wife, Marie, Donnie Dean and his wife, Aimee, Len Dean and his wife, Heather, Abbi Bush and her husband, Jake, Jason Dick, and Shelby Dick; her great-grandchildren, Jordan Wells, Amber Wells, Owen Wells, Annabella Wells, Tasha P. Hughes, T. J. Malpass and his wife, Beth, Charly Perkins, Amanda DeVane, Debra Harden and her husband, Tyler, Robert DeVane, Kearstan Sanders, Makenzie Sanders, Kendell Sanders, and Mina Dean; her great-great-grandchildren, James Perkins, Wesley Hughes, Blake Malpass, and Clay Harden. She was preceded in death by her husband, Doyce L. Wells; her sister, Frances B. Youngblood; and her brother, Carl D. Baker.