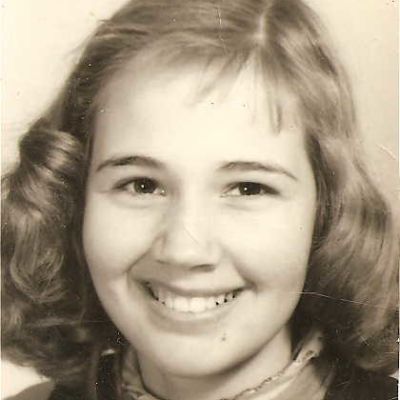 Hazel
Louise
Chandler
I miss you, I miss your smiling face, I miss your laughter, I miss everything about you!! I miss you!!
Hazel Louise Chandler was born to J Hughes Chandler and Kitty Lorraine Rogers on May 26, 1944 in Bakersfield, California.

Louise never liked her first name, so she always went by Louise. I was told that she was named after her Uncle Hazel.

She grew up in Bakersfield, Arvin, Tehachapi and eventually her family settled in Madera, California.

By October 1955, she had 4 brothers and 2 sisters living at 28605 Ward Street in Madera, California.

Louise was 15 years old when her mother took her, her 2 sisters (and 3 friends)and 3 brothers to the movies on a Sunday. Her mother picked them all up from the movies and was on her way back with the kids in the jeep that her father, J Hughes, had worked on that morning, when they were stuck by a car that ran a yield sign at the intersection of road 14 and Avenue 28 1/2. At 5:20 that Sunday evening 5 children lost their lives! 2 sisters, Patricia Ann and Shirl Jean Chandler, 2 brothers, Lonnie Hughes and Earl Lee, and 1 friend, Patricia Kay Fuller. Mom told me that the police thought she was dead until they heard her moan.

In 1961 mom met a boy named John Steward, one day he asked her if she would like to go down to the court house, so she said why not! when they got to the court house he told her that they were going to get married, and since she wanted out of her house with her alcoholic father, she went ahead and did it.

She was only with him for 2 weeks, because he would beat her. So she had the marriage annulled.

At the end of 1961, she met Gerald D Seagraves, and they were married March 10, 1962 and had Carolyn Louise Seagraves on August 8, 1962.

On March 16, 1964, Shirl Ann Seagraves. January 16, 1966, Gerald Dewayne Seagraves. August 5, 1967, Sandra Sue Seagraves. and on January 1, 1981, Matthew Linzy Seagraves.

In May 1987, Louise and Gerald separated and started the process of a divorce.

Louise never finished high school, so she went back to school and graduated fro Ferman High school (Adult school) in May 1990 in Madera, California.

Louise loved to draw and paint. She painted several paintings through the years. She also made clothes for her growing kids through the years, she had started quilting about the last 10 years of her life. During the 1980 's she did a lot of decorative cakes. She made a lot of wedding cakes, including Carolyn and Shirl's wedding Cakes.

Louise moved to Tehachapi in 2003 with her daughter Carolyn and her husband Charlie Wright.

At the end of November of 2006, her mother wasn't feeling well, so she went to Madera to stay with her. On December 16th, she never woke up.