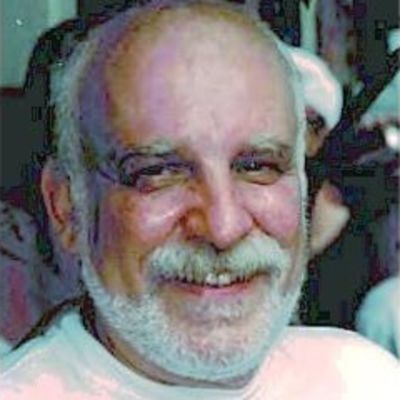 Harvey
Eugene
Ferguson
Join us in celebrating Harvey—please share your stories and photos, and help spread the word about this page!
Harvey E. Ferguson shed this mortal coil on March 3, 2021, after a battle with lung cancer and COVID in Houston TX. Harvey, born June 10, 1948, in Pittsburgh PA, was predeceased by his parents, James & Pauline (Smires) Ferguson, his partners Kenneth J. Kuhn & David "Jeff" King, & husband Manuel Fuentez. Harvey is survived by his brother Blair (Valerie), their daughter Kimberly and his many beloved friends including Jim Borus, Bob Jacobsen, Gary Kaser, David Field, Michael Contorno, Charlie Watson, Joey Sutton, Welton Grimes, Carlos Diaz, KaCey Roberts and Rob Dunn, with all of whom he celebrated life at Mardi Gras and many other festivals throughout the country.

As a young boy he relocated to Queens NY. After graduation from Martin Van Buren High in 1966, Harvey joined the Army, trained in Atomic Demolitions, and was deployed to West Germany as a member of the Platoon 317 "Green Light" demolition squad, whose job, in the event of war, was to carry "backpack" tactical nukes into the battlefield, arm them, then guard them to insure their detonation.

In 1970 after an honorable discharge from the Army the year before, Harvey joined the Brotherhood of Locomotive Engineers & Trainmen (Division 269), went to work as a fireman for the Long Island Railroad, worked his way up to engineer, & spent the next 30 years driving the citizens of NYC & Long Island to and from both work and play until his retirement in 2000.

In 2003, he chose the warmer climes of Houston for his retirement years, making a home in the Norhill district with his beloved dogs Bootes, Sadie, Peanut, Freckles, & Patches.

A celebration of Harvey's life will be held at his home Saturday, June 12. Those wishing to attend should RSVP via text to 504.301.7711 for additional details. In lieu of flowers, please donate in his name to Houston BARC or a no-kill animal shelter in your community.
LINKS
Earthman Bellaire Funeral Home
Daily News
http://www.nydailynews.com