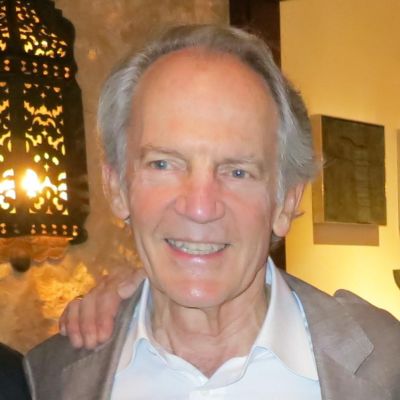 Harry Hanszen
Lynch
Help us celebrate Harry Hanszen! Please share your stories and photos, and invite others who remember Harry Hanszen.
Harry Hanszen Lynch, after 82 extraordinary years, passed peacefully on December, 30, 2021.

Harry held himself to the highest standards, with a sense of honor and duty in his personal and business life that was a model for those who lived and worked with him. His mind was magnificent and multi-faceted, which he applied toward companies, philanthropies and relationships that have made a difference in the world. He was a great man with little ego, which made him all the more remarkable. He gave freely of his time, humor, compassion and generous smile to show others how he cared for them, and will be remembered with love by many, for many years to come.

He taught his family with his wisdom, and encouraged us through his example to be our best selves. We were blessed to have him in our lives, privileged to love and be loved by him. We hold him in our hearts today and always, and will see him daily in each other, in the elements of his character and spirit he has passed on to us.

Harry is survived by his wife Cristina, children H, John, Peter and Cristina, their families and children, his brother Bill and his family. He was born and raised in Dallas, the son of Martha and William Lynch, attended Highland Park High School, Rice University, Stanford Business School, and Harvard Business School, where he taught and published. He served in the Army Corps of Engineers, and for many years as a Director of the Maddox Foundation to support the educational needs of New Mexico. In business, he served as Director, CEO or Chairman of several companies, and founded Lynch Real Estate, Lynch Investments, and Argenta Partners, which invested in and operated companies nationally and in Mexico.

There will be a ceremony to remember the life of Harry H Lynch in the Chapel at St. Michael and All Angels Church on Tuesday, January 18, 2022 at 5:00 pm. There will be a large celebration of life at the Lynch household in the spring, date TBD. We look forward to being with his many, many friends at that time.
LINKS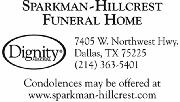 The Dallas Morning News Obituaries
http://www.dallasmorningnews.com