Harry
Richard
Badger
What do you remember about Harry? Share your stories and photos here, and invite others to come share their memories.
Harry Richard Badger, 83, of Paul, ID passed away Monday, January 11, 2021 at St. Lukes Meridian Medical Center.

Harry was born in Montpelier, Vermont on June 4, 1937 to Joseph and Marion Badger. He had 2 older brothers, Joe and George, and 1 older sister, Helen and 1 younger sister Betty. Throughout his life he enjoyed, golfing, hunting, camping, hiking, bowling, being outdoors, reading, games such Cribbage, softball, Jazz music, working on the cabin with Uncle Ken and just spending time with his family. He adored his 2 grandchildren.

He worked at the golf course as a caddy in Vermont when he was approximately 12 years old. The golf clubs were nearly as tall as he was. He also worked at the local Movie Theater. He enjoyed ice skating and skiing until he moved to Idaho realizing the mountains were too tall.

Harry graduated elementary school in 1951, then was entitled to full admission to high school (elementary school ended at that time after 8th grade). He graduated from high school in 1955.

Following High School, he joined the Army January 7, 1956 and served in Korea in 1956, 1957, and 1958 and was honorably discharged August 31, 1962 as a sergeant E5.

After his military service, his mother moved him and his sister, Betty to Pocatello, ID. While in Pocatello he was in the Army Reserves.

While living in Pocatello, he joined a bowling league with his brother Joe Badger. Even if he wasn't the best bowler, he enjoyed that time with his older brother.

When he was 25, he was introduced to the Church of Jesus Christ of Latter-Day Saints. While investigating the church, Harry met Carol Ann Wood. He was baptized March 22, 1963.

He married his sweetheart January 31, 1964 in the Idaho Falls temple for time and all eternity. After one year of marriage, they moved to Pasco, Washington, where they lived for one year, then moved back to Pocatello. While in Pocatello, Harry worked for Western Bearing/Kaman Bearing. They then moved to Burley in 1966 and on February 10, 1967, Harry and Carol were blessed with a baby boy, William Ward Badger (Bill). Eric Steve Badger was born on February 14, 1969. They then moved to Heyburn in 1970 and Michelle Ann Badger was born November 18, 1971. Where they raised their small family, after 25 years, Harry and Carol decided to move to Paul, Idaho (1993) to be closer to work. When they lived in Heyburn, he worked many years at Idaho Norland with Bruce Burtenshaw and Bruce Neibaur. He then sold copy machines for a year before him and Bruce Burtenshaw started Kodiak Northwest in 1991. In 2007, he retired from Kodiak Northwest and within a short amount decided to follow his lifelong dream of owning a bearing company and started Badger Bearing, where he worked until February 15, 2019.

Harry loved the church and loved serving the lord. Because of this commitment to his Heavenly Father our family was blessed by his service in the LDS Church. He held multiple positions such as 1st , 2nd councilor in the bishopric, executive secretary, and Bishop while living in Heyburn ward. When they moved to Paul, Idaho Harry was called shortly after the move as the executive secretary.

He was appointed in 1983, by City Council of Heyburn to oversee domestic water, new building, recreation and electric committees for the next 10 years.

Harry was very involved in the Scouting Program for over 25 years and was nominated to earn his Silver Beaver in 1983, to receive this award was an honor.

He supported Carol by going to the following activities: orchestra concerts, musicals, plays, and church activities. Harry loved his wife, kids, daughter- in-law and grandkids.

He was preceded in death by his parents, Joseph and Marion Badger, his brother Joe Badger, his sister Betty Ferrari, and his brother George Badger. He is survived by his sister Helen Lucero (Stan), his children, William (Bill) Ward Badger, Eric Steve Badger (Sarah), Michelle Badger and his 2 grandchildren, Kiara (Badger) Hopkins (Jace), and Tyson Badger.

There will be a viewing from 6:00-8:00 pm on Friday January 15, 2021 at Hansen Mortuary, 710 6th Street, Rupert, Idaho. Funeral services will be held at 11:00 am on Saturday January 16, 2021, at the Paul LDS Stake Center with a viewing at 10:00 am before the funeral. Burial will follow at Restlawn Memorial Gardens, 2864 S 5th Ave, Pocatello, Idaho at 2:00.

Funeral Services are under the direction of Joel Heward Hansen Mortuary.
LINKS
Hansen Mortuary
http://hansen-mortuary.com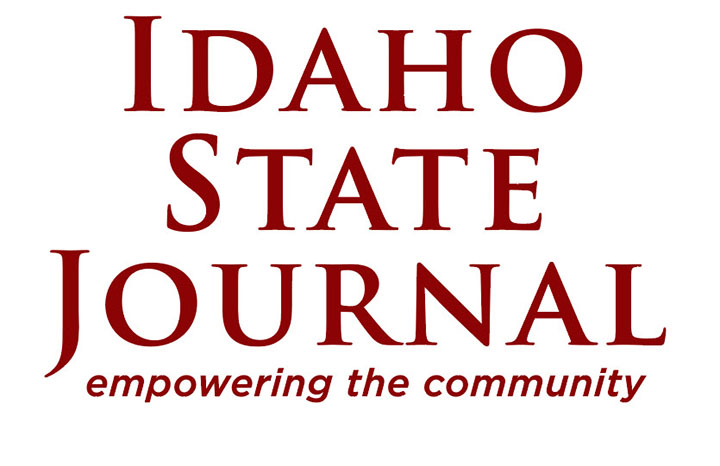 Idaho State Journal
http://www.journalnet.com
Memories
Looks like something went wrong.
Reload the page and try again.