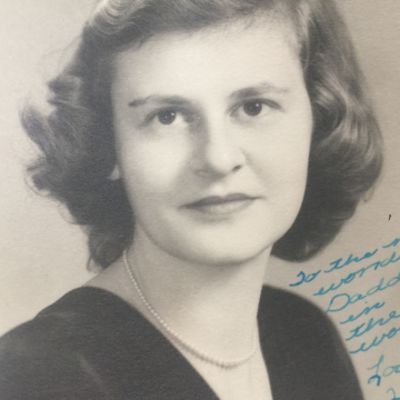 Harriet
Rose
Delman
To make a donation in her memory, http://chesedofflorida.org add this--c/o HD32 (See Donate button on website) Read more about her bio
May our mother be free of pain and worry. May her soul be filled with love, peace, beauty, laughter, wellness, & grace.

A message to our mother:

TREAT YOURSELF KINDLY (ld)

The situations are not what do us in

Our attitude is what makes us spin

Worry never accomplishes anything in life

It only causes strife

If we only knew

The answers are within you

Look at yourself and you will see

You can have life any way you want it to be

_________________________________________________________________

A message to our mother in her passing: Beautiful Art Form (ld)

Your love has no boundaries

Endless as the Universe

Vast and deep as the ocean

Beyond the moon and sun

No judgement

Essence of who you are

You are a Shining Star.

__________________________________________________________________

Harriet Rose Tecosky was born in Philadelphia. Her parents, Abraham & Lottie Tecosky, shortened to Tecot. She grew up in Wilmington Delaware. She was in a play in high school & wanted to pursue acting. On the advice of her Uncle, Morton Decosta, her mother said no. Morton Tecosky (DaCosta-stage name), her Uncle & our Great Uncle was a respected stage director for Broadway successes - "The Music Man", "Auntie Mame" and "Island of Love" and adaptation of film. After graduating college, she worked for WDEL radio & then had her own radio show. She was a disc jockey & worked with Nick Clooney, George Clooney's father. She met her husband & our father at a wedding. She was a bridesmaid and he an usher. They were married for 64 years. She was a dedicated full time mother, devoted daughter, sister, aunt, & friend. My brother, Lawrence David, was diagnosed with mild schizophrenia as a boy. She devoted endless hours & days finding help for my brother along with my entire family. In spite of the challenges & chaos, my father & mother were able to keep my family together, their marriage in tact, & create good childhood memories for all of us. I can only imagine how burdensome it was to manage all of it. My mother kept every memory of her children in photo albums. She even saved all the messages from friends I received from camp. She had a good sense of humor & very meticulous. She was stylish, flare for entertaining, and often wrote poems. The last words she spoke were on Sunday April 7th to me, Lisa. She said she loved me, asked about my sister and told me she still sees me as 5 years old. We laughed for a moment about my dads squeaky sneakers. My sister flew in from California & we were able to be with her during her final days. We held her hand & played beautiful music. We wished her peace & happiness. She is survived by her husband Jerry (father of) her 3 children, Larry, Julie, Lisa & her brother, Steven Tecot. We said goodbye to her (4/15/2019). She left this earth being beautiful and peaceful. Going out in style, she was treated like a queen. They conducted the Taharah (cleansing of the body), dressed in the tachrichim, prayed for & buried in an Orthodox cemetery, Chased Shel Emes, Woodrise, NY on 4/16/2019. As she let go of her pain physically & emotionally, she restored peace back to our family. Thank you Mom. Thank you Rabbi Yona S Lunger, Chesed of South Florida, for your special prayers & support. You are an angel. Love always Mom, your family forever.
Memories
Looks like something went wrong.
Reload the page and try again.