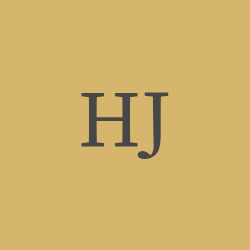 Harold
(Frank)
Jackson
Join us in celebrating Harold—please share your stories and photos, and help spread the word about this page!
Frank was born in Bonham, Texas, on Nov. 19th, 1930 to Clyde and Vela-Gatlin Jackson.

A resident of Galveston, Texas, he is survived by: Wife, Shirley Jackson, Children, Frank Jackson Jr., (Betty) Gary Jackson, (Cindy) David Jackson (Susan), and Kristen Jackson-Dobson (Jesse) Grandchildren: Callie Miller (Matt), Austin (Heather) Bryce (Lauren), Brooke (Jamie) Gowan, Henry Jackson, Great-grandchildren (Sam, Anna, Abigail), Jennifer Barnes (Casey) Brianne, Brendon Jackson, Margot, Great-Grandson Rudy, by marriage to Shirley, Kyle, Tony, Sam, Josh, Kerry Wes, Cody.

A highly intelligent, precocious child, by the 4th grade Frank was reading his mother's "Book Club" books and helping her grade papers, while she encouraged him to pursue higher education. He entered college at the young age of 16 at Southwest Texas State, majoring in Math with an English minor; as a junior he changed to English major, math minor. As a freshman he played tennis and later coached.

Frank served in the Marine Corps from January 1951 to 1954, and he was stationed in Korea as a radio operator, where he received a medal for marksmanship and was promoted to Sargent. He returned to college to obtain his Bachelor of Arts in 1954, Master of Education in 1955, and Doctor of Education in 1963, all from North Texas State College. In 1984, he earned his Professional Counselor license from the Texas State Board of Examiners.

He taught middle school, high school and college (educating future teachers), served as college administrator, a manager in industry, and an administrator and grant writer for Dallas ISD. He was Superintendent of Royal School District in Brookshire, Texas during the mid-80s. After retirement, he worked for AmeriCorps and The Houston Read Commission as a grant writer, working alongside a host of incredibly talented, dedicated workers who changed many lives.

Frank believed in the power of keeping active, and he was faithful to his workout routine almost to the end. He loved to be outside, to camp on the beach and fish in the Gulf, and often took his children on camping trips to the ocean. An avid sports fan, he loved playing and watching tennis, bowling and of course football; Texas College teams, Cowboys & Texans; baseball, especially the Astros; and basketball - where ever his sons were playing.

Previously married to Betty Virginia Jackson and Julie Jackson, he expressed regret that these marriages didn't work out, but was very happy, proud, and thankful for the children he was blessed with and the adults each became.

Some well-known "Frank-isms:" People are more important than things; This too shall pass away; Be humble and honest; Measure twice, cut once; Dogs don't bark at a parked car; Life is short - cherish it.

A memorial service will be held Friday December 2nd at 11AM, 2022 at Moody Methodist Church, Galveston, Texas. The family requests that, in lieu of flowers, if you wish to honor Frank please support literacy and veteran services aid organizations.
LINKS
Obit Family Account - Galveston Call Center

Galveston County Daily News
https://www.galvnews.com