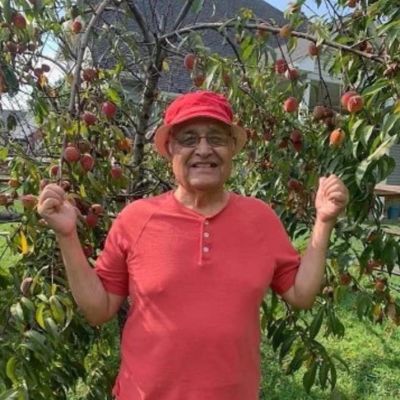 Hari
Puranik
Help us celebrate Hari! Please share your stories and photos, and invite others who remember Hari.
Hari Puranik of Gastonia, NC and previously of Johnson City, TN, passed away peacefully at home on November 22, 2022.

Hari was born in the village of Aundh, Satara District, India in 1928 when the country was still under British colonial rule. Aundh was a self-governing princely state and he often recalled his childhood there as being poor in monetary terms but rich in happiness. As Brahmins, his family was given a large farm and he often shared memories of playing there, in the palace and around the local temples.

He gained a BS in Physics at Fergusson College in Pune and was then selected by a sponsor to go to London, England to study Engineering. He spent seven years working in the telecoms section of the British Post Office (now British Telecom) while studying at night for the City and Guilds qualification in Electrical Engineering.

In 1958 he returned to India and a year later brought his new bride, Rekha, to live in London. They lived there happily for a further seven years until he was recruited by the US company ITT/North Electric and in 1968 he moved his young family to Galion, Ohio and later to Milan, TN, where they lived for 10 years. He was transferred by ITT to Johnson City, TN, a period which he looked back on as the most productive and happiest time of his life. He was a leader of the Indian American community in the Tri Cities area and a friend and mentor to so many. He was instrumental in setting up the Regional Indian American Community Center (RIACC) and Tri Cities Hindu temple. He will be remembered by many of the next generation for the Sunday school lessons in which he taught about the Hindu religion and Indian traditions.

Hari also volunteered on a national level and was a founding member of the Indian American Forum for Political Education (IAFPE), an organisation which works to enhance civic awareness amongst Indian Americans. He opened chapters in the Tri Cities, Raleigh NC and St Thomas, Virgin Islands. On an international level, he was an early adopter of distance learning and worked with Dr Manohar Apte's Dnyaneshwar Vidyapeeth in Pune, India, an educational establishment which linked aspiring engineering students with American university courses.

After ITT closed its doors in Johnson City, he and Rekha were forced to move; typically for him, he landed on his feet and was hired by the Virgin Islands Telephone Corporation. They enjoyed the sand, sea and sun of the beautiful St Thomas island, but sadly, it was there that he suffered a massive heart attack at the age of 58. He was a survivor, and when told that he could not have heart bypass surgery unless his circulation improved, he went back to Johnson City and began a regime of walking just a few steps and increasing this every day until finally he was fit enough to have the surgery. He changed his diet and took regular exercise, continuing his healthy lifestyle until the end. To have lived to the age of 93 is testament to the resilience and courage of this remarkable man.

He was the beloved husband of Rekha Hari Puranik, the beloved father of Kanchan Puranik McMahan and Sadhana Allison Puranik, the beloved grandfather of Karia Dibert, Kassi Dibert, Ashwin Batey and Sophia Batey, the loved father-in-law of Daniel McMahan, James Batey, and former son in law Steven Dibert.

He will be loved and remembered for his community service and by his family and his extensive network of friends as a wonderful person who could brighten any situation with a well-placed joke or story.

His memorial and last rites will be held at Greene Funeral Service - South Chapel, on Thursday, December 1st, at 1 o'clock PM, at 1503 South York Road, Gastonia, North Carolina 28052.

In lieu of flowers, donations can be made to the Regional Indian American Community Center in the Tri Cities, 406 Westfield Place, Kingsport, TN 37664 (Tax ID: 62-149-7843). For those who with to donate via PayPal, please use this link - [email protected] https://riacc.us/.
LINKS

Johnson City Press
http://www.johnsoncitypress.com