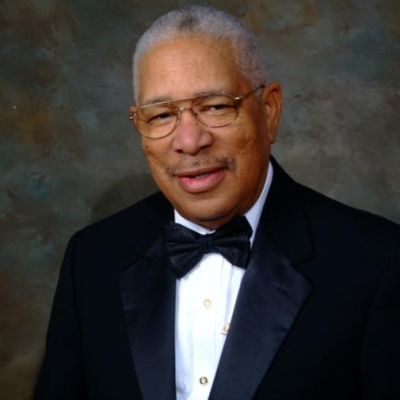 Hardi
L
Jones
How do you know Hardi? Please share your stories and photos, and help spread the word about this page!
HARDI LIDDELL JONES, 79, passed away peacefully on June 9, 2022, surrounded by his family after a brief illness. He was born November 2, 1942, in St. Louis, MO and spent his formative years on the campus of St. Paul's College, Lawrenceville, VA where his parents, Dr. Thomas Hardi E. Jones and Jamesetta Liddell Jones worked. Hardi graduated from James Solomon Russell High School as valedictorian in 1958 and earned a BS degree in Chemistry from St. Paul's in 1962. He was preceded in death by his parents and brother, Lloyd Thomas Jones.

Hardi married Yvonne Thompson Jones, his college sweetheart and lovely wife of over 58 years, moved to Lanham, MD and reared two beautiful daughters, Miriam Yvette, and Sandra Lynnette. He worked tirelessly supporting community programs employing a leadership style evidenced by philanthropy and service, thereby, inspiring emulation from others; likewise, St. Paul's was treated with equal fervor. Hardi joined the National Oceanographic Data Center in the Naval Oceanographic Office, Department of the Navy in 1962 as an oceanographer and retired in 1994 as a distinguished member of the Federal Government Senior Executive Service (SES), an esteemed and highly selective honor achieved by fewer than one percent of all government employees. In 2006, Hardi and Yvonne moved to Augusta, GA and became immersed in the community, lamenting only leaving behind good friends and their beloved Redskins, now the Washington Commanders. He affiliated with the Augusta Alumni Chapter of Kappa Alpha Psi, The Kappa League and maintained Life Membership over 60 years as well as joined Alpha Mu Boul? of Sigma Pi Phi Fraternity. Hardi retained deep ties with the Hyattsville/Landover Alumni Chapter of Kappa Alpha Psi and Beta Mu Boul? of which he was a charter and legacy member (son of a Sigma Pi Phi member) as well as preserved lasting relationships with the Glenwood Park Squires, Frontiers International, and Connecting Links of The Links, Incorporated. He tutored at Shiloh Comprehensive Community Center and sat on several boards including The Ike and Justine Washington Scholarship Foundation and RiverPlace Homeowners Association. Above all, Hardi loved people and delighted in humorous banter and repartee, laughing, and joking; however, on his quiet and tranquil side, he was the true testament of a life of bounty and blessings: first to serve; first to assist; first to give back; and, first to pay forward.

Hardi loved his family unequivocally as they did him. Leaving to mourn his loss are beloved wife, Yvonne, who remained his sweetheart and love of his life; devoted daughters, Miriam Yvette Jones Atkins, MD and Sandra Lynnette Jones Malone (Rod Malone, Esq.); cherished granddaughter, Schuyler Dianne Atkins; treasured sister, Anna Jones McDonald, PhD; adored sister-in-law, Dianne Thompson, flower girl at his wedding; caring nieces, Audra McDonald (Will Swenson), Alison McDonald and Carolyn Johnson; great-nieces, Zoe Donovan and Sally James McDonald-Swenson; admiring nephew, Frank Johnson, Jr.; cousins, Connie Alexander and Claudette Williams; godson, Kevin Kelley, as well as countless dear friends.

The family is grateful for all acts of kindness during the illness of our loved one with special appreciation extended to Dr. John Hudson and staff at Augusta Oncology; Dr. W. Dean Martin, Dr. John Verdery and staff at Augusta University Radiation Oncology; Dr. Tony Goei of Interventional Radiology at Piedmont Hospital-Augusta; Alyssa Kostin and Meryl Brown of Visiting Angels; Donna Jean Bannister and staff of Pruitt Hospice and Palliative Care; Mr. Melvin Begley and staff at RiverPlace; and Mr. Daveon Jackson of Pinnacle Fitness. Also, the family recognizes the unselfish generosity of dear friends, Irle Jones, Drs. James and Judy Carter, Dr. Ronald Brown, Sr., Mrs. Mary Brown, Mr. Brian Prince, Mrs. Beverly Tarver, Mrs. Patricia Crawford, and Drs. Samuel and Lucinda Sullivan. Additionally, as Hardi would insist, in lieu of flowers, help someone by donating to The Kappa League of Kappa Alpha Psi Fraternity, PO Box 9218, Augusta, GA 30916 or The Ike and Justine Washington Scholarship Foundation, Alpha Mu Boul? of Sigma Pi Phi Fraternity, PO Box 31376, Augusta, GA 30903.

Funeral services will be held on Saturday, June 25, 2022, at Galilee Baptist Church, 20461 Kings Highway, Montross, VA 22520. Visitation and viewing will commence at 11:00 a.m. followed by the funeral service at noon.

Weldon Fisher Funeral Home, 22883 Kings Highway, Warsaw, VA 22572 in charge of arrangements.
LINKS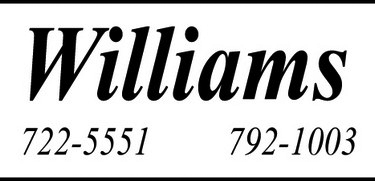 Williams Funeral Home (MLK)
The Washington Post
http://www.washpost.com