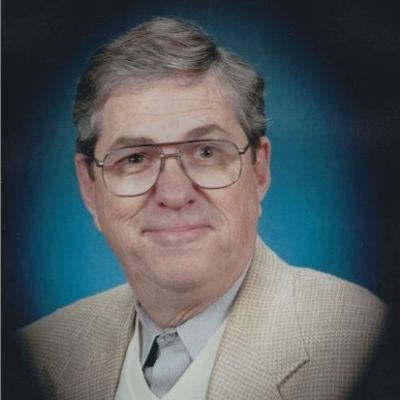 Gregory
Lee
Underwood
Help us celebrate Gregory! Please share your stories and photos, and invite others who remember Gregory.
Greg Underwood passed away on Wednesday, July 24th 2019, in Argyle, Texas. Greg was born January 7, 1939 in Ryan, Oklahoma to the late Frank Alvin Underwood and June Brown Underwood. He was raised in Bowie, Texas and graduated from Bowie High School in 1957. He attended the University of Oklahoma and graduated from the University of Texas in Austin. He obtained his law degree from the University of Texas in 1962. While in law school, Greg met and married Norma Jean Hillyer of Alvin, Texas. Greg moved his small family to Gainesville, Texas and began practicing law. Greg was blessed with four sons, Kenneth Sean, Michael Kevin, Patrick Tyler, and Timothy Ryan. After much waiting, and anticipation, Greg was finally blessed with a little girl, Sarah Abigail Cena Dawson Underwood, the apple of his eye, and as he stated later in life, "She would have been the best defense attorney out of all of my children." While in Gainesville, Greg also served as County Attorney and later as Cooke County Judge. In the early '80's Greg moved his law practice to Bowie. Happy to be back in his home town, he began to take an interest in his community. He served on the City Council and as Mayor. Greg was also very active in the First United Methodist Church. In 1989, Greg had a new role of PaPa with the birth of his first grandson and followed with 14 more grandchildren and now 5 great grandchildren. Then in 1998, Greg threw in his hat, and ran for the Texas State Senate. Although this attempt was not mean't to be, he did have the opportunity to try and voice his views, the views of his constituents, and to make a difference for his community, family, and friends. Over his 55 years as an attorney, Greg offered the greatest of care for his fellowman, generous of his time and money and freely handing out legal advice, he might even ask you why you didn't take it. He was a pillar of his community.

Any extra time after work, or on the weekends, Greg could be found out at the Country Club Golf Course playing the game that he so dearly. There will be a visitation held on Monday, July 29, 2019 from 10 A.M. until 12 P.M. at Jerry Woods Funeral Home Chapel in Nocona, TX. A funeral service will follow the visitation on Monday at 1 P.M. at First United Methodist Church in Bowie, TX officiated by Steve Martinez under the direction of Jerry Woods Funeral Home. An interment will follow in Briar Creek Cemetery, Bowie, TX. Pallbearers will be Possumn Lodge#001, David A. Fenoglio, Cecil Webb, Paul O'Dwyer, David Paine, Tommy Yowell, Matt Fenoglio, Honorary Pallbearers will be Possum Lodge #001, Tom Horn, Don MacLaughlin, Tom Morrow, Coach Gerald Combs, Paul Gibbs, Mike Henry, Judge Jack McGaughey and Zach Renfro. In lieu of flowers, donations can be sent in Gregs name to: Montague County Child Welfare Board, Tales N Trails Museum Nocona or MD Anderson Cancer Research


LINKS

Times Record News
http://www.timesrecordnews.com
Memories
Looks like something went wrong.
Reload the page and try again.