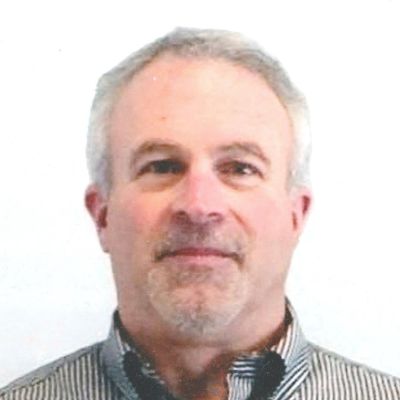 Gregory
Edward
Potts
What do you remember about Gregory? Share your stories and photos here, and invite others to come share their memories.
Age 67, passed away on Thursday, December 8, 2022, while surrounded by his wife and two sons. Recently retired as the President and CEO of Aztalan Engineering in Lake Mills, WI, Greg lived a life of generosity and had a deep love for nature.



Greg, the middle of five siblings, was born on July 12, 1955. in Milwaukee to the late Edward Francis Potts and Dorothy Ann (Zais) Potts. He attended Saint Anthony of Padua Elementary School and Saint Pius XI High School in Milwaukee, received his bachelors degree from the University of Wisconsin-Milwaukee, where he met his future wife, Heidi Rasmussen, and earned a master of Business Administration from the University of Wisconsin-Oshkosh. Greg loved nothing more than spending time with his family - whether fishing with his two grandsons, hiking in Kaua'i, traveling to Rome, the Greek Islands, and China, or attending family reunions with his 100+ cousins across the country. Greg was also a proud steward of the environment, dedicating himself with woodland management with his family's land in central Wisconsin, growing and canning his own fruits and vegetables, and maintaining beehives at home.



Greg is survived by his wife of 47 years, Heidi Rasmussen Potts; his sons Eric (Holly) Potts of Mequon, WI and Nicholas (Aaron Wile) Potts of Washington, DC; grandsons Dylan and Gibson Potts; siblings Judith (Keith) Sierocuk, Sharon (Michael) Eichhorn, Sandra (Dennis) Egan, and Michael (Patricia) Potts; numerous nieces and nephews; a very large extended family; and a deep network of close friends and business associates.



Services will be held Friday, December 16, 2022, at Saint Gabriel Catholic Parish, 1200 Saint Gabriel Way in Hubertus, WI, with viewing at 10:00 AM followed by Mass of Christian Burial at 12:00 noon. A luncheon will follow at Saint Gabriel Parish. Interment and a family committal ceremony will be at Resurrection Cemetery in Mequon, WI.



In lieu of flowers, Greg requested that memorial donations be directed toward St. Jude Children's Research Hospital.
LINKS

Krause Funeral Home
https://www.krausefuneralhome.com
The Post-Crescent
http://www.postcrescent.com