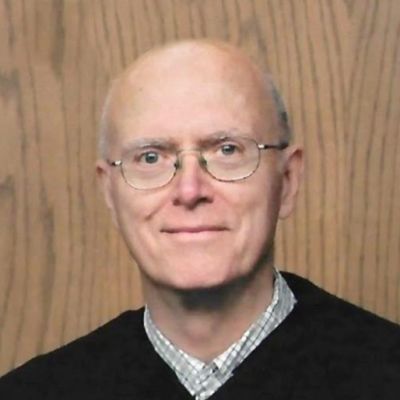 Greg
Anderson
Join us in celebrating Greg—please share your stories and photos, and help spread the word about this page!
Gregory Scott Anderson was born on September 21, 1945, in Twin Falls, Idaho, to Ralph Stanley and Winnie Elaine Maheras Anderson. He gently passed from this life on his 77th birthday September 21, 2022, in Idaho Falls, Idaho, due to complications of late-stage Parkinson's Disease.

He spent his childhood and youth in Rexburg, Idaho. As a youth, he enjoyed sports like diving, swimming, golfing, skiing, and fishing. He didn't particularly like hunting because his dad didn't have a dog and when he went hunting with his dad that just meant that he was the bird dog.

He spent a lot of time working with his parents at the Anderson Photo Company on Main Street in Rexburg. He loved to spend time at the family cabin in Island Park.

He was an excellent student and was valedictorian of his class at Madison High School. He earned many different scholarships for college. He graduated from Ricks College and then continued on to the University of Idaho where he graduated number one in his engineering class with a BS in Chemical Engineering. He received a Masters in Chemical Engineering from Brigham Young University and a Juris Doctor from the University of Michigan.

He was an active member of The Church of Jesus Christ of Latter-day Saints. He served a mission to the Northwestern States, Pacific Northwest Mission. He served in many callings during his life but his favorite was as Bishop of a student ward at BYUI. He believed in the Savior Jesus Christ.

He met Marilyn at BYU and their first date was the result of him winning a bet with her. They were married on January 22, 1972, in the Cardston Alberta Canada Temple. It was 20 degrees below 0 when they got to Canada for the wedding and that was as warm as it got the whole time they were there.

Between graduating with his master's degree in chemical engineering and going to law school Greg worked for Dow Chemical. It was at that time his daughter Kelly was born. Cecily, his second daughter, was born while he was attending law school. After graduating from law school the family moved to Idaho Falls where Greg started practicing law. It was there that his son Scott and third daughter Meridith were born.

Greg loved his family above all and he was a great father and husband. He loved to take them hiking, skiing, and boating. He enjoyed attending their sports events. He especially enjoyed hiking, camping, and fishing with his son Scott. His only problem with his children was when he tried to help them with their math homework. He couldn't understand why they didn't get it because it was so easy. He was so proud of his children and grandchildren.

After practicing law in Idaho Falls for 18 years, he was appointed District Court Judge in the Seventh Judicial District. He served in that position for 16 years and then as a Senior District Judge for a few years after that.

He was a man of great intelligence and integrity. He always tried to do what he believed was right. He believed in the law. He was very meticulous in everything he did.

He is survived by his loving wife, Marilyn; daughter, Kelly (Todd) Nelson of Woodbury Minnesota; daughter, Cecily (Scott) Burk of Keller Texas; son, Scott (Jeanne McCombie) Anderson of Idaho Falls; daughter, Meridith Akins (Erik) of Providence, Utah; fourteen beautiful and amazing grandchildren; and a sister Barbara Chambers of Shelley.

He was preceded in death by his parents, Ralph and Elaine Anderson.

Funeral services will be held Friday, September 30, 2022, at the Idaho Falls South Stake Center, 2051 South Emerson. The family will visit with friends Thursday from 6:30 p.m. to 8:00 p.m. at Wood Funeral Home, 273 North Ridge, and Friday from 10:00 a.m. to 10:45 a.m. prior at the church. Burial will be in Fielding Memorial Park.

Condolences may be sent to the family at www.woodfuneralhome.com.
LINKS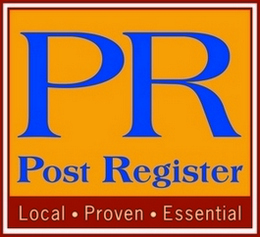 Post Register Memoriams
http://www.postregister.com