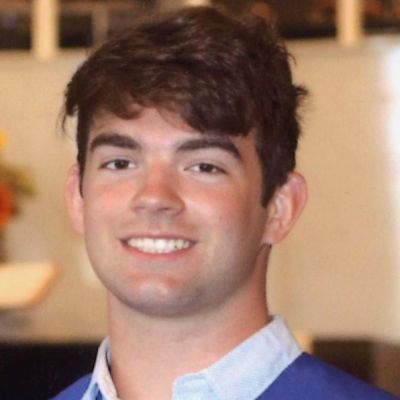 Grant
R.
Mullen
Did you know Grant? Please share your stories and photos, and help spread the word about this page!
Grant R. Mullen, age 18, of Janesville, passed away unexpectedly as a result of a car accident on Sunday, August 8, 2021. He was born on December 8, 2002; Grant was the first-born son of Mark and Carrie (Rossiter) Mullen. He attended Roosevelt Elementary School appropriately known as the Roughriders. Grant spent his youth exploring, long boarding, running, really anything that kept him in motion. He was mechanically inclined from a very young age and excelled at being able to take anything apart to understand and see how it worked. He never read the directions on how to put a toy together, he would just do it. As an eighth grader he was chosen to travel to China as part of the foreign language program at Marshall Middle School. Grant graduated from Janesville Craig High School in 2021. He was a four-year varsity letter winner in track and field and in wrestling, serving as captain of both teams his senior year. Grant had the heart of a champion. He had a loyal and compassionate heart for family and friends, always willing to step-up and help someone in need without an agenda or self-recognition. Grant had an adventurous spirit, which encouraged him to squeeze the most out of his 18 years. He possessed a passion for working out, dirt bikes, long boarding, snowboarding, four-wheelers, trucks, and cars. He shared his gifts, teaching kids to swim at the Country Club, being a Cadet for physical education classes and encouraging others to push themselves to reach their full potential. He was a natural teacher and leader. Grant had a contagious smile, a zest for life, and a competitive spirit. He was employed at the Janesville Athletic Club as a groundskeeper and as a lifeguard at the Janesville Country Club. It was not uncommon to see him catching a new swimmer jumping in or chatting on the side of the pool with a young child as he was still a kid at heart. He was excited to start working at Rath Gibson. Grant was adored by his younger brothers and showed them his love with short wrestling matches and loving jabs. He will be missed by so many. The outpouring of support for his family over the past week is a true testament to the people Grant touched. He made connections with so many.

Grant is survived by his parents, Mark and Carrie; siblings, Luke and Max Mullen, both at home; grandparents, Robert (Sharon) Rossiter and Joan Rossiter of Janesville; uncles, Mark (Debbie) Rossiter of Warsaw, IN and Christopher (Stefi) Rossiter of Cleveland, WI; aunts, Mari Mullen of Stoughton and Heidi Rossiter of Janesville; and many cousins. He is preceded in death by grandparents, Diane (Larry) Hungsberg of Madison, Richard Mullen of Stoughton; uncle, Stephen Rossiter; and many cousins.

"He may not have always been the one to think something through first, but he was always the one to help out others first."



A funeral service will be held at 11:00 a.m. on Saturday, August 14, 2021, at CARGILL UNITED METHODIST CHURCH. A visitation will be held from 10:00 a.m. until time of service on Saturday, at the church. Burial will be at Milton Lawns Memorial Park following the service. A visitation will be held from 4:00 p.m. to 6:00 p.m. on Friday, August 13, 2021, at SCHNEIDER FUNERAL HOME & CREMATORY.
LINKS
Schneider Funeral Directors, Inc.
http://www.schneiderfuneraldirectors.com

The Gazette
http://gazettextra.com