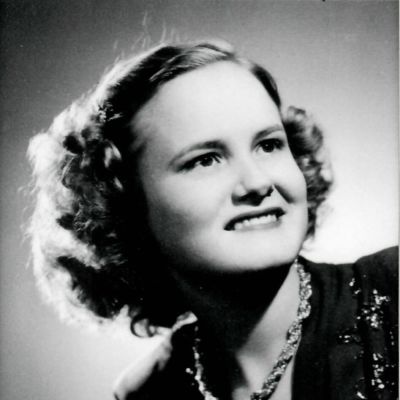 Grace
Meador
Behrens
Did you know Grace? Please share your stories and photos, and help spread the word about this page!
Grace Meador Behrens, age 89, of Voca, Texas passed away Wednesday, September 18, 2019. Grace was born April 1, 1930, in Walnut Springs, Texas, Somervell County, to Ethel Walker Meador and Joe Bailey Meador. She married Earl Wesley Behrens, on June 3, 1950, in Stephenville at her parents' home. They then moved to College Station for a few months, allowing Earl to finish his Bachelor's degree. They then moved to Zephyr, Texas where Earl opened their Agriculture department.

Grace is survived by husband Earl; children: Joe Wesley Behrens and wife Jacque, of Voca and Rhonda Sue Bosquez and husband Robert of Corpus Christi; five beloved grandchildren, Jenna Pool and husband McLain, Jay Wesley Behrens and wife Morgan, Joshua Earl Behrens, Andrew Clayton Bosquez and wife Chrissy and Jonathan Walker Bosquez and wife Victoria and eight great-grandchildren.

Grace graduated from Stephenville High School in 1948, as the class Salutatorian. She attended Tarleton University and earned her Bachelors degree from Howard Payne University, graduating highest in her class. At her graduation ceremony, Earl also received his Master Degree in Education. She later received her Masters of English at Howard Payne. Grace began her teaching career, and taught second grade for the next 20 years, in Brownwood ISD and in Brady ISD, retiring in 1990. Her lifelong passions of baking and sewing benefitted all the grandchildren. They all cherish their blankets and costumes she made for them. Quilting with the Voca Quilting Club was one of her regular activities. Grace's colorful quilts now decorate the rooms of her children and grandchildren, as well as the bedrooms in her home. She enjoyed gardening and canning, before freezing became popular. The grandchildren have fond memories of helping her weed and harvest the vegetables. Grace's love of anything Norman Rockwell is very evident in the decor of her home. She was also a member of the Extension Homemakers.

Grace's services will be held at 10:00 a.m. on Monday, September 23, 2019, at Leatherwood Memorial Chapels in Brady, with Reverend Ray Ash and Reverend Edmond Wheeless officiating. Interment will follow at the Voca Cemetery. The family will receive friends Sunday from 5:00 to 7:00 at Leatherwood Memorial Chapels. Friends may view Grace's Memorial Video Tribute and/or sign the online memorial guest book at www.leatherwoodmemorialchapels.com. Pallbearers will be Andrew Bosquez, Jonathan Bosquez, Jay Behrens, Josh Behrens, Emerson Pool, and McLain Pool. Memorial contributions in memory of Grace can be made to the Liberty Baptist Church, c/o Linda Bratton, P.O. Box 39, Voca, Texas 76887. The family wishes to thank Grace's caretakers, Faye Ravada, Mary Helen Routt, Mary Reyes, and Elaine Nandin for their loving care and attention to Grace in her last few years.
LINKS

LEATHERWOOD MEMORIAL CHAPELS
Stephenville Empire-Tribune
http://www.yourstephenvilletx.com